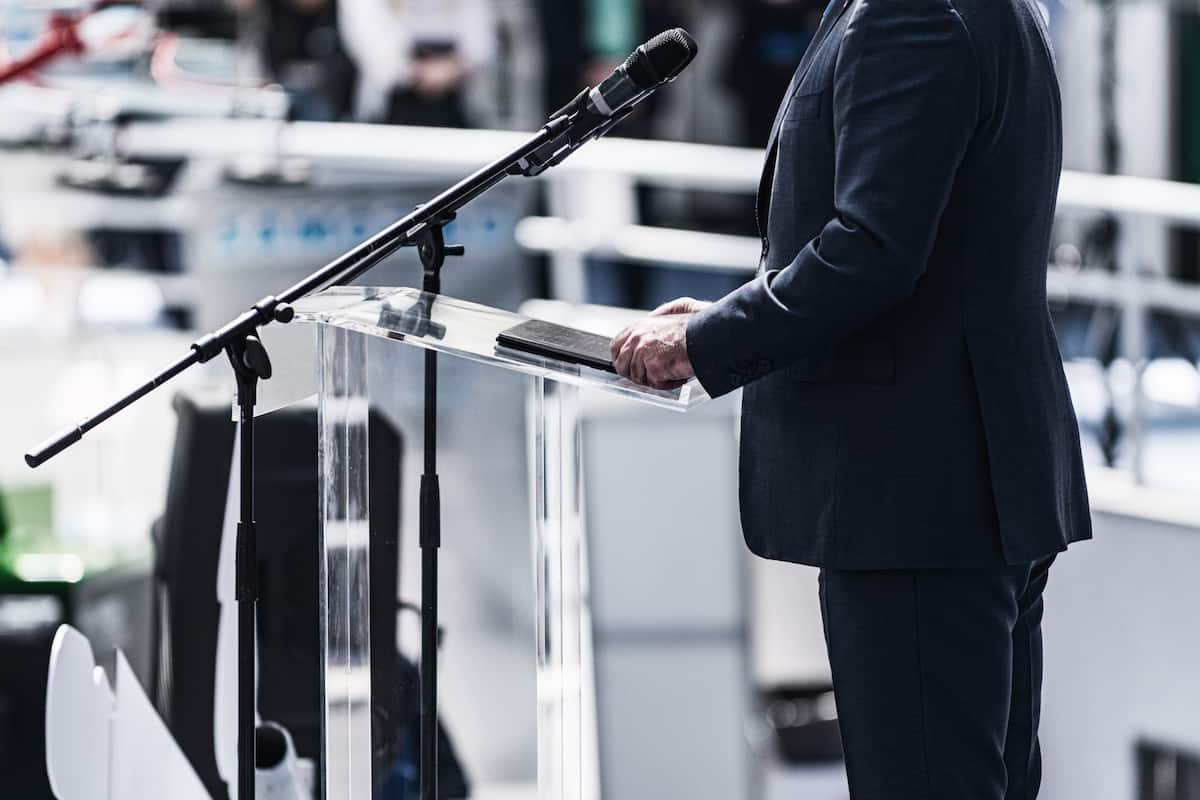 How to Find the Best Venue For Your Corporate Event: 8 Tips for Success
When organizing the perfect corporate event, venue selection is one of your most important decisions. After all, your venue sets the tone for the entire affair, and guests will form impressions about your company based on their experience at the venue. You want them to leave with the feeling of being valued and wanting to do their best with the type of meeting you held providing them the best. 
The Dallas-Fort Worth metroplex offers a variety of venue options, from luxury hotels to banquet halls and everything in between. While we think The Bowden Events & Weddings venue has everything you need for a successful gathering, Kelly Williams, Director of Sales and Marketing, put together some tips to help you make the most informed decision.
8 Tips for Choosing The Best Venue for Your Corporate Event
Finding the perfect venue for a corporate event in the Dallas-Fort Worth area can be overwhelming. To ensure you create the absolute best experience for your guests, we've put together a list of eight tips to help you identify the venue that will make your event an unforgettable success.
1. Start planning early
Timely planning will guarantee availability and allow you to take advantage of any early booking discounts or package deals that may be available. Many event venues offer mid-week incentives, so it may be worth considering hosting your event on a Monday through Thursday.
Kelly says, "The earlier you can book the venue, you are more likely to get the date you want. Friday and Saturday events are in high demand so having flexibility on your date, can provide you with flexibility with the cost!"
RELATED: How to Host a Thriving Mid-Week Event
2. Understand capacity needs
You want a venue that can comfortably accommodate the number of guests you expect. It is also important to have a place that has the ability to provide smaller intimate spaces for breakout rooms as well as general session rooms. 
It's also important to consider whether your venue can expand or divide as needed should additional guests RSVP at the last minute. 
Kelly recommends, "We know the importance of flexibility; that's why The Bowden has options to fit between 10 – 500 guests comfortably. Keep in mind, that your minimum number of people will be a guarantee while you want to still make sure you book space that can allow you to grow."
Learn more: Corporate Events in the Dallas-Fort Worth Metroplex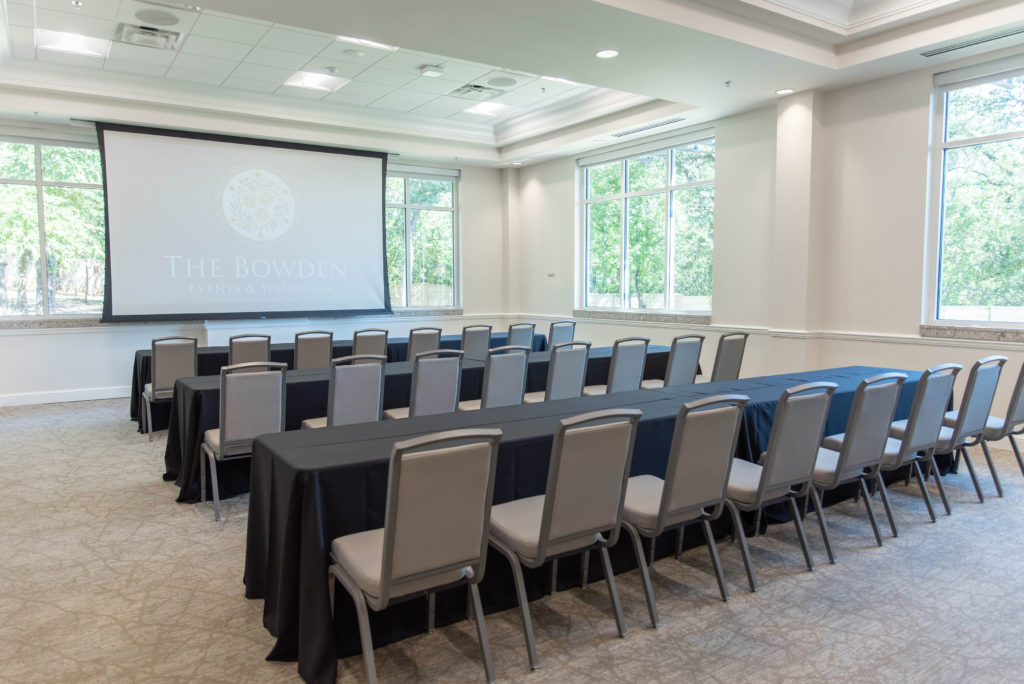 3. Consider amenities
Does your venue have access to WiFi, projectors, and other technical equipment? What about parking for attendees? Are there any additional services, such as catering or entertainment, that may be offered on-site?
Other amenities to look for are venue decorations or furniture that could help to create the atmosphere you're looking for.
Kelly suggests, "When looking for a venue, take into account the pricing of all the a la carte items such as audio-visual and parking. Those can add up and hinder your budget for the actual meeting itself. Here at the Bowden, the audio-visual and parking are complimentary!"
4. Think about the location
With more and more companies offering work-from-anywhere perks, employees will be joining from various locations. As such, location is vital to a smooth transition to the venue.
Kelly recommends, "Your venue should be easily accessible and close to public transportation or hotels in case attendees need to stay overnight. The Bowden is centrally located in the Dallas-Ft. Worth metroplex, conveniently situated near the hustle and bustle of businesses, restaurants, hotels, and entertainment. Best of all, it's only 15 minutes from the DFW airport."
5. Evaluate venue reviews
Reviews can help you understand the venue's level of service and any pros or cons to consider before making a decision.
Kelly explains, "You can find venue reviews in many places. The venue's website is a great place to start, but don't forget to read what previous customers have said about the venue and their experience on other platforms– you can usually find this on social media sites, wedding sites, or Google or Yelp."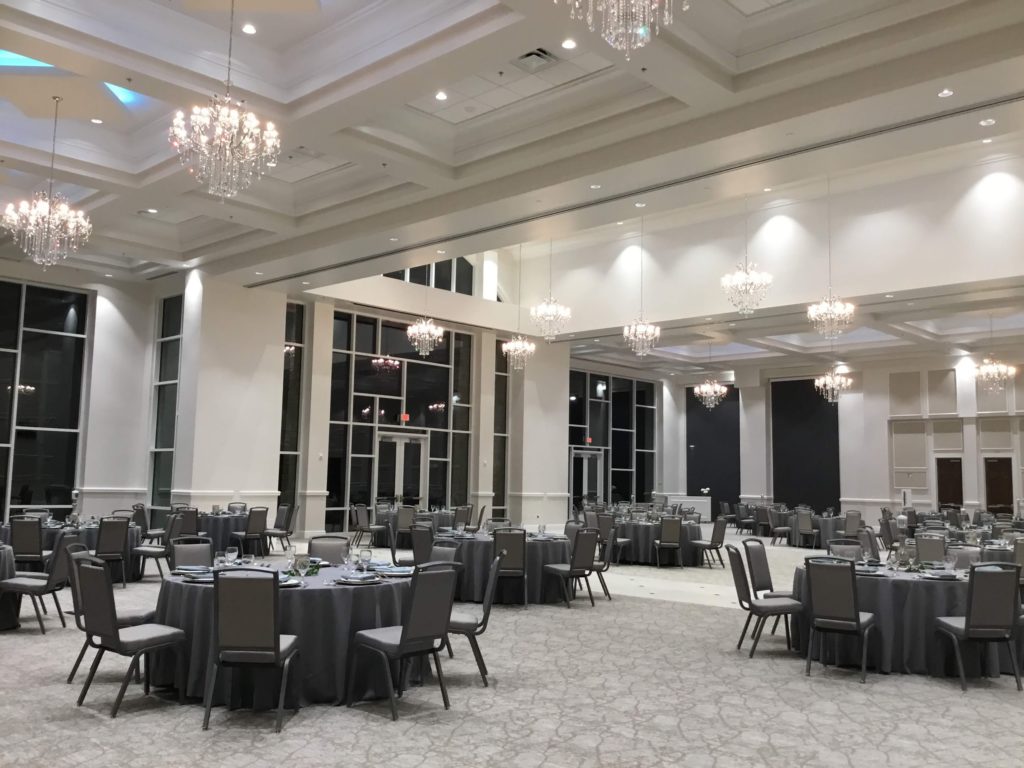 6. Compare venue costs
Cost should always be a factor when selecting your corporate event venue, and it's important to know exactly what is included in the price quoted. Understanding the cost of venue spaces and food options is essential in making the right decision for your event. 
Kelly says, "Be sure to ask what is included in your venue rental and if there are any additional costs associated with using the venue, such as technology, staffing, or other services. Also, don't be afraid to ask for a price match or better if the venue you want is a little more than a less desirable one."
7. Schedule venue tours
Once you've narrowed your options, arrange to visit each venue to get a first-hand feel for how it looks and functions in person.
Kelly advises, "If you can't visit in person, be sure to ask for a virtual tour of the venue. This will help you get an idea of the venue layout, services offered, and amenities available. You can check out The Bowden's virtual tour here."
8. Give back to the community
When selecting your venue, you can also make the conscious decision to support local businesses and give back to the community. Better yet, consider a venue that donates a portion of its event profits.
Kelly shares, "The Bowden is a locally owned venue in the Dallas-Fort Worth metroplex. We are dedicated to giving back to our community and are involved in many charitable initiatives. In fact, profits of all events held at The Bowden will benefit The Greater Keller Women's Club Foundation, a 501(c)3 non-profit organization."
Finding the perfect venue for your corporate event doesn't have to be stressful if you know what to look for. Follow these tips from Kelly, and you'll be sure to find the venue that fits your needs and helps make your event a success.
For more information, please download our Meeting guide below.