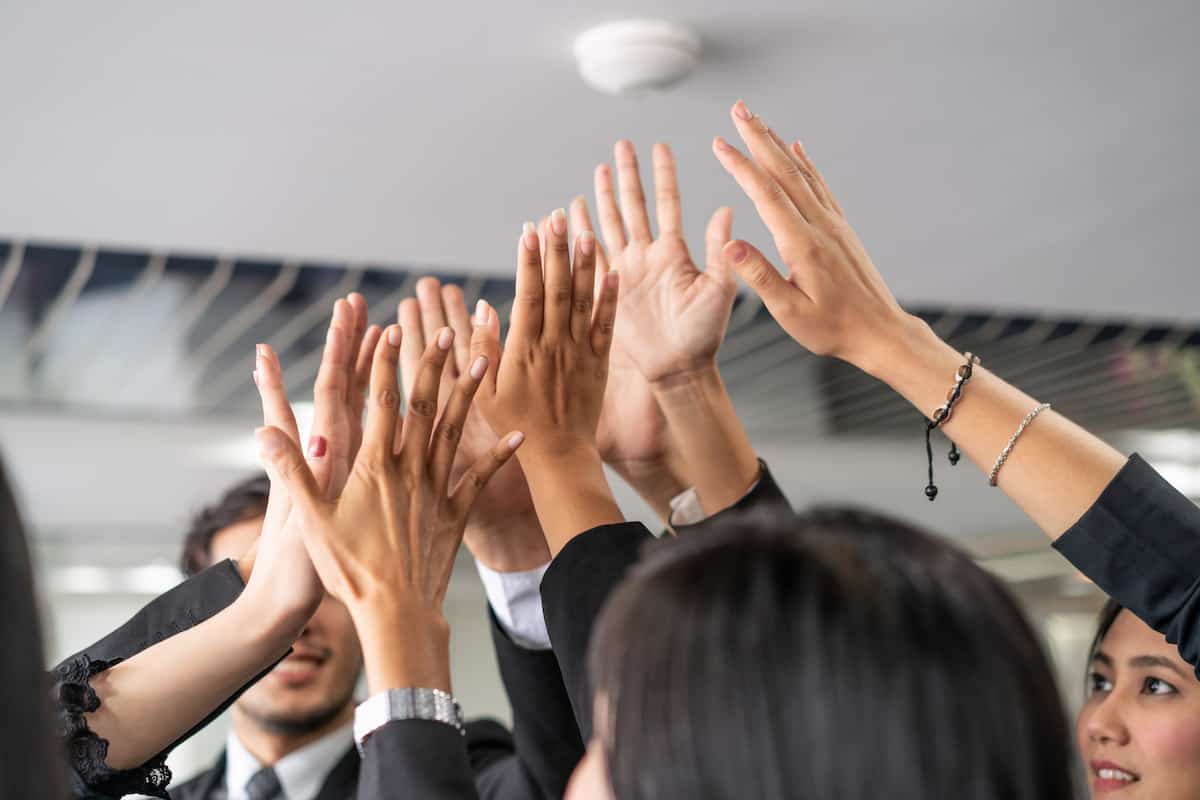 5 Reasons to Prioritize Employees for Improved Guest Satisfaction
In the hospitality industry, everyone knows the 'customer is king'. However, this notion has left some employees feeling unappreciated and undervalued for their service. Putting customers first can sometimes make service-based employees feel as if the only ones whose happiness matters are the guests. 
One company breaking from this notion is a premier event and wedding venue in the Dallas/Ft. Worth Metroplex area, The Bowden Events and Wedding Venue!
We are proud to say we recently won a designation of #50 in the Top 100 workplaces in Texas's Great Places to Work for our employee-first culture. We believe that with happy employees, it becomes easier to generate happy guests for group events, weddings, and other functions.
Happy Employees Make Happy Guests: Here are a few Reasons it's Important to Keep Your Team Happy
So, how exactly do happy employees generate happy guests?
Improved Customer Service
When employees feel appreciated in the workplace, they are more likely to be engaged with their work. Meaning they are more likely to go above and beyond for guests, providing them with the best possible experience.
Happy employees maintain a high engagement with the guests; all staff ensures no guests go unattended. 
A happy employee feels a strong connection to the workplace and strives to contribute to it. Translating to satisfied guests that are always happy to come back or recommend a venue to their friends and colleagues.
Happier Atmosphere
A happy employee creates a happier atmosphere, which in turn makes guests feel more comfortable and welcomed.
Creating a happy atmosphere also means that employees are more likely to go the extra mile to make guests feel at home. This can be something as simple as remembering a guest's name or providing them with directions to the nearest restroom.
This can lead to guests rating their experience higher and being more likely to return in the future.
We're thrilled to have hundreds of 5-star reviews, here at The Bowden! 
Increased Sales
It has been proven time and time again that happy employees lead to increased sales. When employees are satisfied with their job, they are more likely to upsell and cross-sell products and services.
This is because happy employees are usually more outgoing and have higher energy levels. They want to do whatever they can to help the company succeed because they feel like they are a part of something larger. This leads to increased sales and ultimately, happier guests.
RELATED: Making the Most Of Your Fundraiser: Ways To Increase the ROI on Your Gala Event
Improved Employee Retention
When employees are happy, in their job, they are less likely to leave. 
If they are satisfied with their work environment, then they will strive to stay there. For venues, this will mean you'll always be properly staffed with a seasoned team. If guests are able to find familiar faces upon return, it becomes easier for them to feel a connection to the organization.
This repeat business and word-of-mouth advertising is a good way to keep the business growing. Additionally, an organization with less turnover adds to an organization's bottom line. The cost of replacing an individual employee can range from one-half to two times the employee's yearly compensation.
Improved Referrals
Happy employees are more likely to tell their friends and family about their great experience working at your company. This can lead to more referrals and bookings for your business!
Employees are the lifeline of a smooth-running business. A belief we live by here at The Bowden. You can prioritize employee welfare by creating an inclusive workplace, making the scheduling flexible, acknowledging their accomplishments, and providing continuous training and avenues for personal and professional growth.
With a team of happy employees, you are guaranteeing to grow and retain your customer base as all your guests will always be satisfied and content with the services they get.
The bottom line is that happy employees lead to happy guests. If you prioritize your team's happiness, you can expect to see an improvement in guest satisfaction. If you're looking for a group event or wedding venue that puts its employees first, look no further than The Bowden! Our happy team would be thrilled to host your next event.

Profits of all events held at The Bowden will benefit The Greater Keller Women's Club Foundation, a 501(c)3 non-profit organization. The Bowden in partnership with GKWC is committed to building community by providing educational scholarships to deserving local area high school students, donations to local non-profit organizations helping families in need, and in volunteering countless hours of service. When you host your event at The Bowden, you are helping to support this mission and improve the lives of those in need.