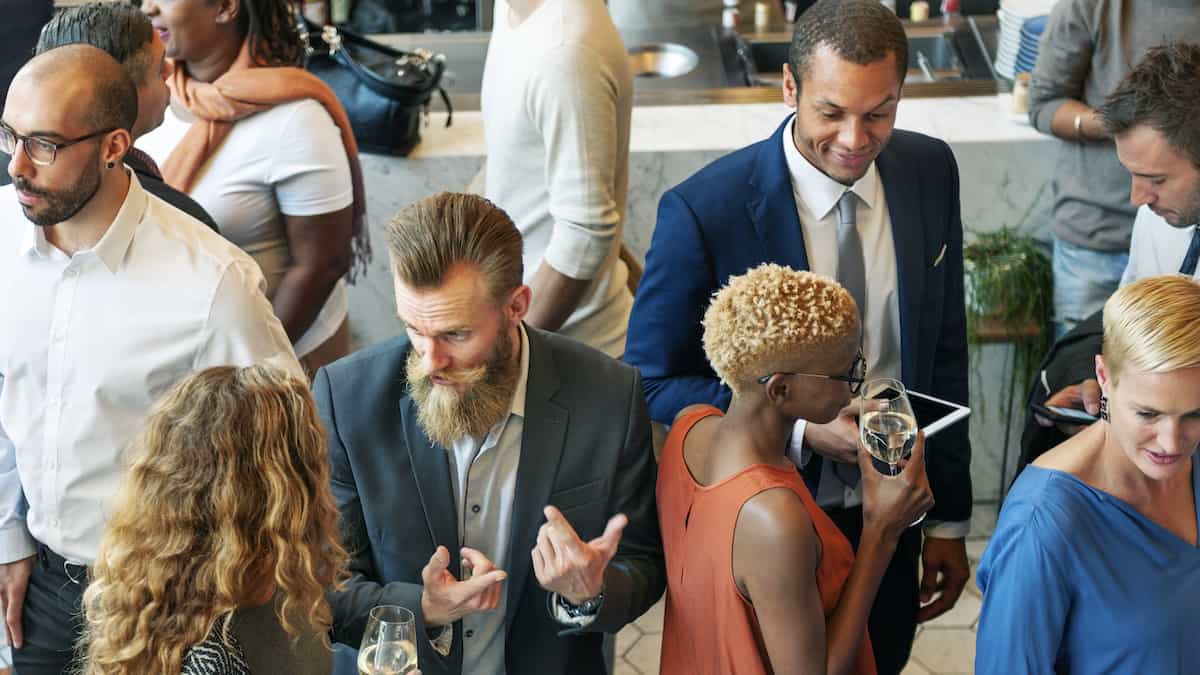 9 Powerful Benefits of a Company-Hosted Employee Party
As a corporate manager, you know how important it is to keep your employees motivated. This often means finding new ways to engage and reward them for their hard work.
One of the most effective ways we've seen is to host an employee party. 
The University of Oxford reports happy employees are 13% more productive, so ensuring your team feels appreciated is important. These informal company events can help build team morale, encourage collaboration, and foster better communication between staff and management.
Employee Party Benefits
Here are some of the benefits of hosting an employee party:
1. Improves Morale
Employee engagement might seem intangible, but it can give your team the power to achieve more than a competitor twice their size. Relaxing, informal events foster engagement, which directly impacts morale.
That's true, no matter your goals or industry.
2. Yields Higher Productivity
Employee parties can help break up mundane tasks, providing a much-needed respite from their daily tasks and allowing them to relax and recharge. This can result in renewed enthusiasm and increased productivity when they return to work.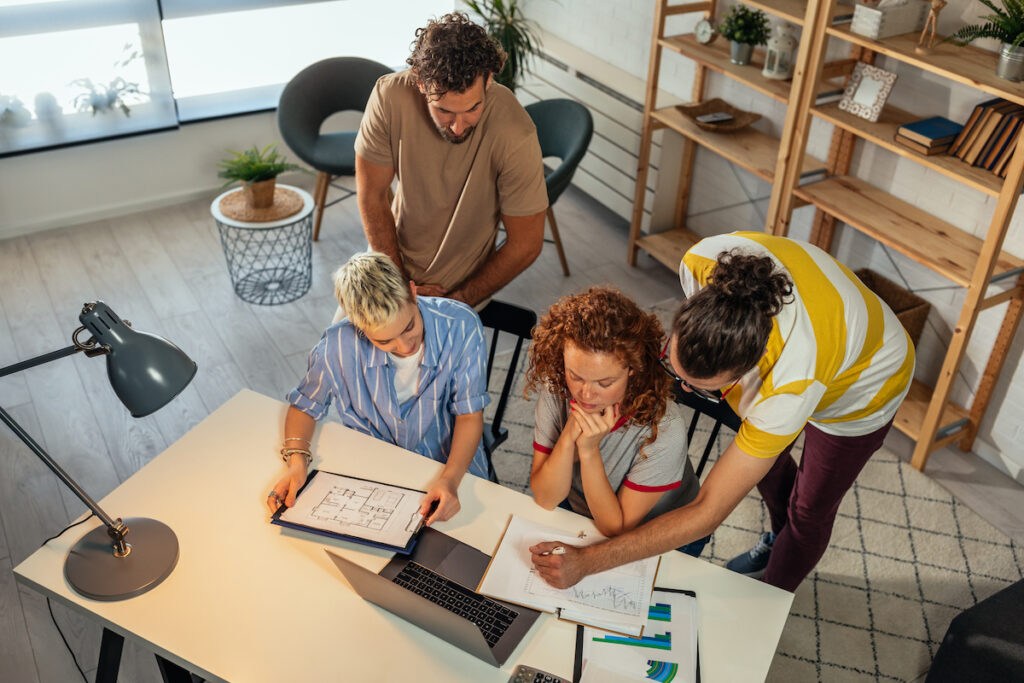 3. Fosters Better Communication
Spending time together in a social setting gives employees a chance to exchange ideas, brainstorm solutions, and build relationships. This helps create a more open environment where everyone feels comfortable communicating freely.
YOU MAY ALSO ENJOY: Inspire Your Team: Five Business Advantages To An Offsite Meeting
4. Increases Company Loyalty
Showing your employees that you value and care about their well-being can help increase loyalty for existing staff members and potential hires.
RELATED: 5 Reasons to Prioritize Employees for Improved Guest Satisfaction
5. Offers Internal Networking Opportunities
Informal networking opportunities help your personnel build bridges. This is especially helpful for inspiring the kind of cross-functional collaboration that is often necessary to see the biggest projects through to completion.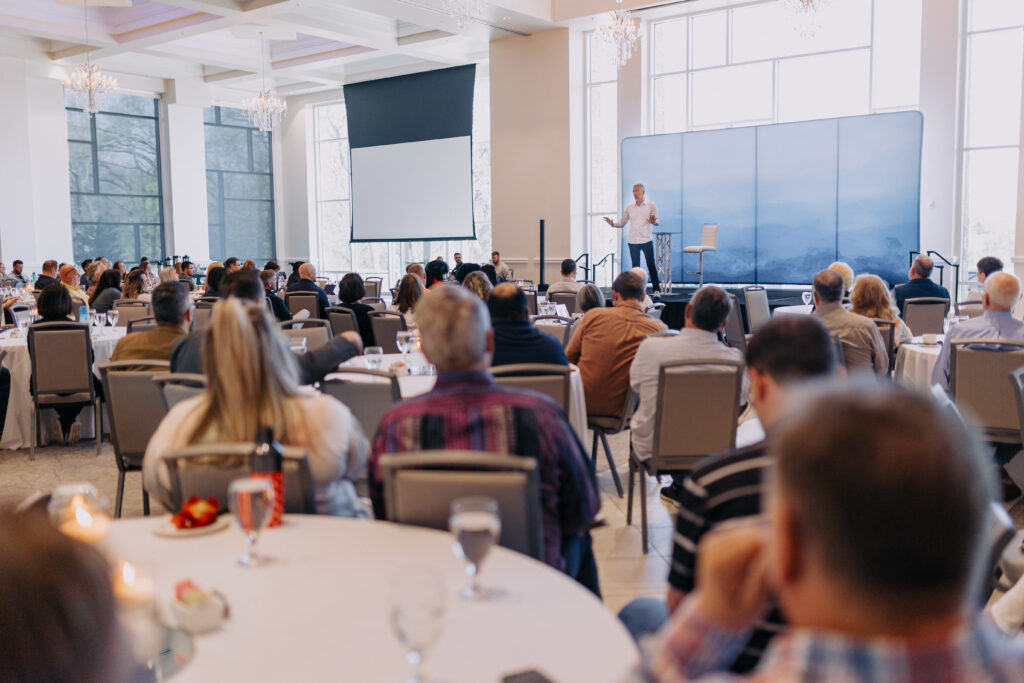 6. Deepens Connections Among Colleagues
When people don't know each other well, it's easy to make assumptions based on someone's job role or past interactions that happened by chance. On the other hand, a good employee party is a venue where everyone can get to know their colleagues better and have a richer appreciation for them.
7. Shows Your Appreciation
Direct compensation is only one of many ways you can celebrate employees' contribution to your mission – and for those established in their careers, it isn't always the most important.
Events such as employee parties offer a fresh opportunity to show you recognize your team's success and future opportunities in many ways.
Let us Inspire Your Next Corporate Event! Discover The Bowden >>
8. Helps to Prevent Turnover
Employee parties are often considered optional – "mandatory fun" can backfire. By noticing who takes on the opportunity and who seems less enthusiastic, you have more data points that can help you know when one of your teammates may be in search of talent development or other resources to make work more meaningful.
9. Provides a "Bonus" Benefit
Many employees, especially those in younger generations, are apt to see employee parties as a fringe benefit. Each benefit you offer is a distinct consideration for your future employees – and current ones who may think about going elsewhere. You never know which benefit might help someone make the right decision.
When you choose to have an employee party, it's crucial to set the right tone. Putting a pizza in the break room can be a recipe for disaster, as the average staff member may see it as a bit of a cop-out. Yes, an on-site party can yield dividends, but an off-site event has the potential to be far more memorable.
The right venue transforms your event from a one-off change of pace to a pivot point that affects how your people see your organization. When you select the right setting and enjoy the backing of professional event staff, a single event as short as one day can lift your team to all-new heights.
Here at The Bowden, we proudly boast the largest stand-alone venue with inclusive amenities for all meeting needs in Keller, Texas. There are many sized rooms that can accommodate from 5-500, and the most advanced audio-visual equipment is available for complimentary use, with built-in HD projectors and 9'x16' automatic projector screens. Depending on the day and type of space you are reserving, we have a space rental that can meet your budget!
Learn more about our current Corporate Party Specials here.

Profits of all events held at The Bowden will benefit The Greater Keller Women's Club Foundation, a 501(c)3 non-profit organization. The Bowden in partnership with GKWC is committed to building community by providing educational scholarships to deserving local area high school students, donations to local non-profit organizations helping families in need and in volunteering countless hours of service.  When you host your event at The Bowden, you are helping to support this mission and improve the lives of those in need.