Let us inspire your guests at your next event.
Inspired by a dream that would serve a greater purpose; to have a special place where local businesses, charities, schools, and the community can gather and celebrate. while also allowing those events to promote the greater health and future of the community through the Greater Keller Women's Club Foundation, a 501(c)3 non-profit organization.
Centrally located in the Dallas/Ft. Worth Metroplex, nestled in trees and conveniently situated near the hustle and bustle of businesses, restaurants, hotels, and entertainment of the Southlake, Westlake, Trophy Club, Ft. Worth, and Alliance Gateway areas, and only 15 minutes from the DFW airport.
At the Bowden, it is our mission to provide magnificent facilities, gourmet catering, and unparalleled service to the students, educators, and their families of our local school districts and youth organizations.
An educator herself, Mrs. Bowden's commitment to serving the youth ran deep. Her life-long involvement in helping so many reach their goals and dreams of their own grew into serving a greater purpose when she and Don Bowden built The Bowden.
The facility was developed with the idea in mind, that its' purpose of continuing to support the youth for years to come would be served well by building a first-class premier venue where students and their families would gather to celebrate their achievements and be honored during the crucial development stage of their lives.
Special pricing with deep discounting is provided for our schools and non-profit organizations to make their dreams of an elegant celebration become a reality.
Corporate
Step outside the mundane meeting room, and enhance your corporate meeting, conference, or event with crystal chandeliers, floor-to-ceiling windows, an epic menu, and five-star service.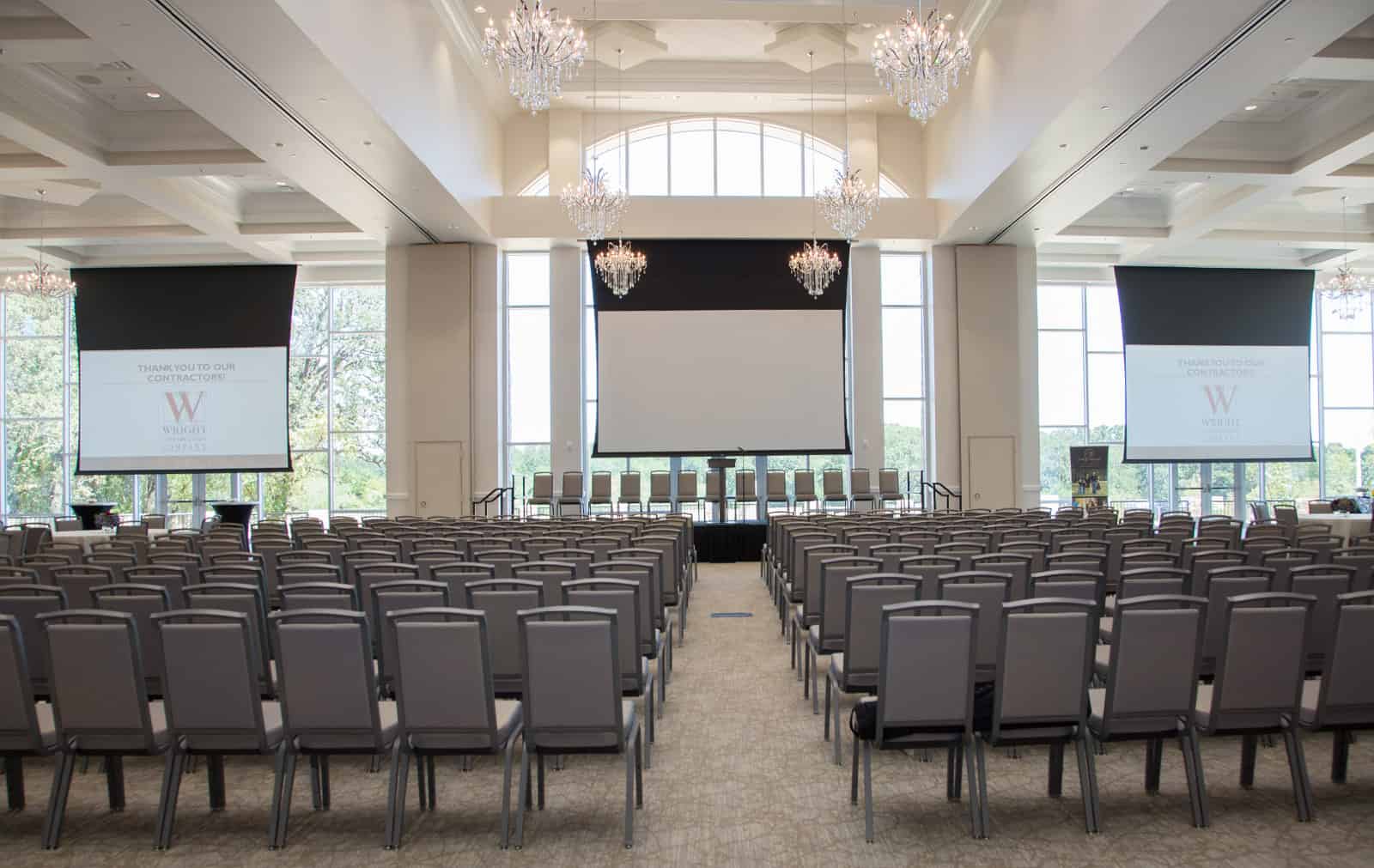 Tired of boring corporate meetings that don't offer value?
Host a corporate meeting that is powerful, productive, and effective
Business meetings, corporate conferences, staff training, all are good and important components of running a successful business. But do they all serve your company and your employees to their fullest potential?
Download Now