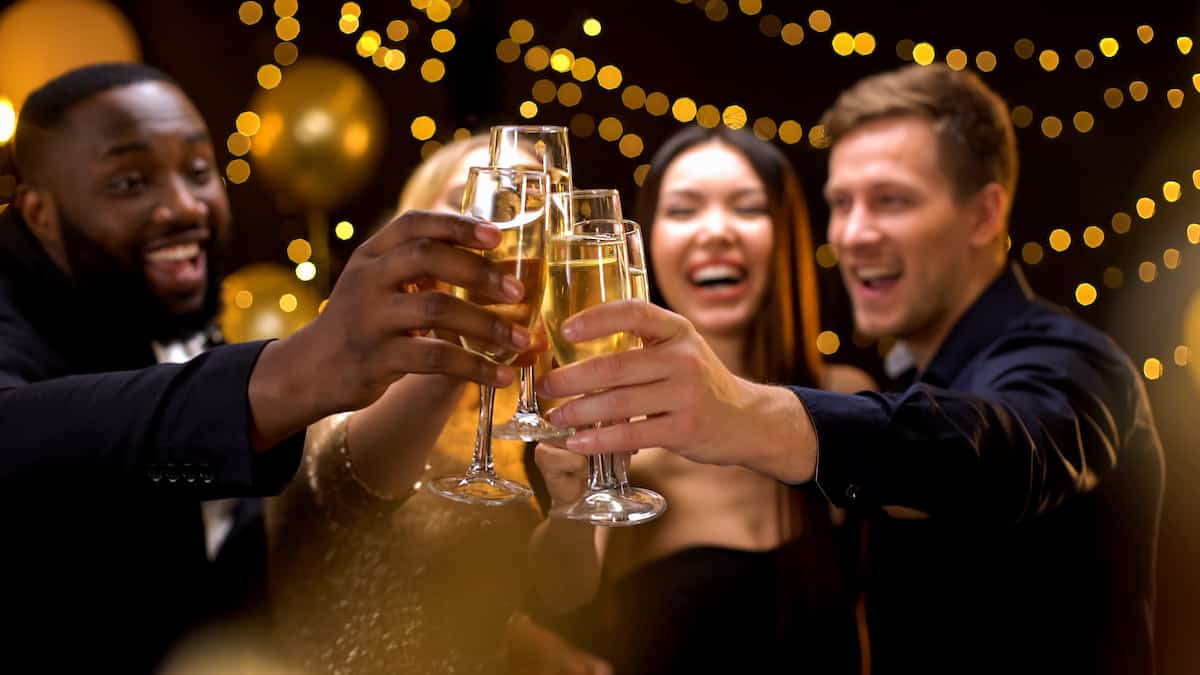 7 Unique and Memorable Corporate Holiday Party Ideas
It might be suntan season now, but the holiday season is right around the corner. If you're in charge of planning your company's holiday party this year, we've got you covered. By starting your planning early, you can get the jump on reservations to get the location you want on your preferred dates, not to mention you'll get first dibs on your favorite vendors. 
The best part of booking early is that promotions are usually going on to save money and add that special touch! In fact, check out The Bowden's special here.
Another advantage of early planning is that you have time to come up with creative ideas and a little outside the box. When planning is rushed, it's hard to be innovative, but when time is on your side, you can take the time to get creative and plan a party to be remembered! 
Fun & Festive Corporate Holiday Party Ideas for an Event to Remember
Here are some activities that could inspire holiday party ideas and make your upcoming get-together a real hit! 
1. Murder Mystery Dinner
Everyone loves a good murder mystery – and when they can actually participate in solving the crime, that adds to the fun. Another neat aspect of a murder mystery dinner is that, although it's highly interactive and fun, some pretty valuable team-building happens when groups work together to solve a problem. 
While the teams work together, they will learn about each other's strengths and how to best leverage them. Think of how this could translate into work at the office, when your staff now knows each other's strengths better, and they know how to use them to improve their overall productivity. 
2. Caroling Competition
Every person has hidden talents that aren't shared during office hours. Sort the sopranos from the altos in a caroling competition. Invite them to dust off their instruments, warm up their vocal cords, and put on the performance of a lifetime.

Got a member who isn't musical? Encourage them to think outside the box and do an interpretive dance or recite a carol as poetry. The more creative, the better! 
3. Tree Decorating Competition
Deck the halls, and make those Christmas trees shine! Encourage teams to make homemade ornaments, bring heirlooms from home, and barter with friends for unique decor. Depending on your location, you can either display the finished trees in your office for the public to vote on or check with your city council to find a more accessible location so they can be admired by the people in your community. What a fun way to share the Christmas spirit! 
4. Toy Drive & Distribution Competition
Similar to the "Fill the Boot" campaign, come up with your own competition for the office. You could keep it simple and put a decorated cardboard box by the entrance for employees to drop toys in that they collect but if you want to give your competition some pizzazz you could partner with another local charity like the Angel Tree Foundation or Child and Family Services to sponsor particular children in need in the community.

One additional advantage of booking a holiday party at The Bowden is that a portion of the proceeds from every event goes to a local charity, giving your toy drive even more leverage. 
5. Wine and Cheese Pairing Taste-Off
Employees will love this competition and your team will likely be talking about this for years to come. Start by sorting everyone into groups of 3-4. Give each team a few bottles of wine and some cheeses. Their mission is to pair the correct wine with its complimentary cheese. 
Of course, you'll have many volunteers to judge. 
6. Office Lookalike Gingerbread House Contest
Kids love a good Gingerbread House Contest but when was the last time you built one as an adult. It's not as easy as you might remember! 
Invite your staff to build a replica of your office and turn it into a contest of creativity. Get all of your supplies together and be sure to time the competition because the scurrying is part of the fun. 
Laughter is guaranteed to ensue!
7. Casino Night
Calling all card sharks! Everyone loves a good card game, especially when the stakes are high. But instead of playing for money (which is illegal in most states anyway), turn chips into prizes that your team will love! Extra vacation days are a popular item to strive for but tangible rewards like a BBQ grill or a drone are also great ideas. 
As you can see, holiday parties aren't all about ho-ho-ho but more about making memories and building your team's camaraderie.
Also, booking your gathering at The Bowden has an added perk because it's the season for giving. A portion of every booking at The Bowden goes directly to a local charity, making your party have an even more significant impact. 
We're happy to provide a creative and successful event for your organization. Reach out to us here, so we can get started on planning today!

Profits of all events held at The Bowden will benefit The Greater Keller Women's Club Foundation, a 501(c)3 non-profit organization. The Bowden in partnership with GKWC is committed to building community by providing educational scholarships to deserving local area high school students, donations to local non-profit organizations helping families in need and in volunteering countless hours of service.  When you host your event at The Bowden, you are helping to support this mission and improve the lives of those in need.