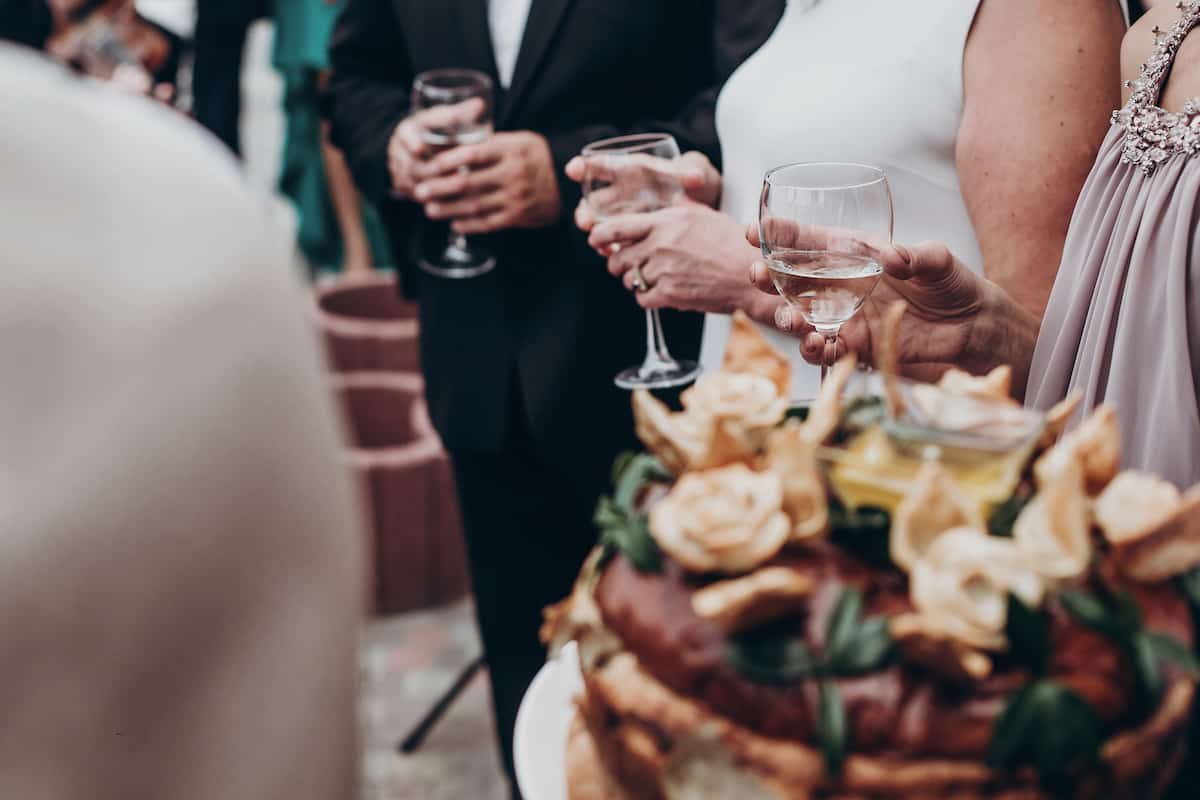 Corporate Holiday Event Ideas: Celebrate Your Team, Give Back To Your Community
'Tis the season to start planning your staff holiday party; why not make it a memorable occasion that will end the year with a bang? Your staff has faithfully maneuvered numerous hurdles with grit and grace, and they deserve to be celebrated!  A holiday celebration can be fabulous without maxing out your budget or jeopardizing the health and safety of your team. Here are corporate holiday event ideas to make your party memorable, enjoyable, and affordable. 
Corporate Holiday Event Ideas
HOST A MIDWEEK PARTY
Scheduling your party for the middle of the week rather than a weekend has several benefits. First of all, the weekends before the holidays always fill up quickly for everyone. Planning a party on a less busy weekday evening will allow more people to attend. Knowing you did your best to plan around their busy schedules is a meaningful way to boost morale, too.
But here's another advantage – midweek parties are typically more budget-friendly. If your venue is a little less expensive, you can invest more into your team. 
CHOOSE A VENUE THAT FITS – WITH DISTANCING
Give your team the gift of peace of mind by renting a venue that offers ample space for food and activities. A grand venue that leaves room for social distancing shows you care for your staff's health and well-being. 
Choose a location that can cater dinner and handle whatever activities you have planned so they can settle in for a good time without having to travel from venue to venue. With an over 9,000 sq feet ballroom, The Bowden can accommodate any of your unique activities that bring that little bit extra to the night.
SERVE SEASONAL DRINKS
While a signature cocktail starts off the festivities, we can't ignore that even adults love a hot chocolate bar with all the fixings during the holiday season. Offering hot cider is also a popular option, and it makes the entire room smell festive. 
HOST AN AWARD SHOW IN PLACE OF GIFTS
So often, the gifts that are offered at a holiday party are cheesy or just don't resonate with the attendees. An award show tailored to your team is a great way to let everyone know just how much you appreciate them.
Personalize the awards, making some serious, some fun, and some outright goofy, but always make sure there's an underlying appreciation shown for every single recipient. You can hand out trophies or buttons as a tangible way to say thank you. 
PHOTO BOOTH
Set up a fun photo booth complete with company swag. Photo booths are always a hit, and they are inexpensive to put together. Offer up some company swag for photo ops. It'll be fun! 
RELATED: Creative Immersion Ideas for Your Next Offsite Meeting

SING OUT LOUD
If hiring a DJ isn't in your budget, opt for karaoke. It's interactive, the guests choose the songs, and you just might learn something about them that you didn't already know. There's no better way to provide customized entertainment than to have the guests choose the theme. 
ENCOURAGE YOUR TEAM TO GIVE BACK
Request that your employees bring an unwrapped toy or a canned good to the party to give back to the community. You can even encourage them to give more by offering an extra raffle prize ticket or drink ticket.
While you are giving back to your employees, enjoy the fact that when you book with The Bowden, you are giving back to the community as well. Here at The Bowden, all our proceeds go back to the Greater Keller Women's Club Foundation to be disbursed as scholarships for local seniors and other non-profit needs. 
No matter how you choose to celebrate your employees, with these corporate holiday event ideas or some other way, let The Bowden help you thank them by providing a beautiful, spacious venue with top-notch service and fantastic food all in one place. 

HOW WE GIVE BACK
At The Bowden, our heart and purpose is to invest back into our community. By booking with us, you are not only guaranteed a large space to host your meeting safely, but you are also investing back into our community and helping those in need. Profits of all events held at The Bowden will benefit The Greater Keller Women's Club Foundation, a 501(c)3 non-profit organization. In partnership with GKWC, The Bowden is committed to building community by providing educational scholarships to deserving local area high school students. Donation to local non-profit organizations helping families in need and in volunteering countless hours of service. When you host your event at The Bowden, you are helping to support this mission and improve the lives of those in need.
Hosting an offsite meeting is a great way to inspire creativity, productivity, and camaraderie in your team. At The Bowden we can help you host your meeting in the safest manner possible while ensuring that it is an unforgettable experience for everyone who participates.