Our passion is your perfect event!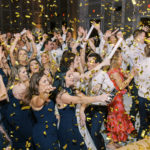 A Venue for You
-30% off of Venue Rental Pricing for Friday, Saturday and Sunday Events For July-December 2023 -Discounted Daily Minimums - Complimentary AV - Complimentary Parking
O F F E R  A P P L I E S  ONLY T O  NEW  2023  EVENTS  B O O K E D
FOR JULY- DECEMBER 2023 DATES!!!