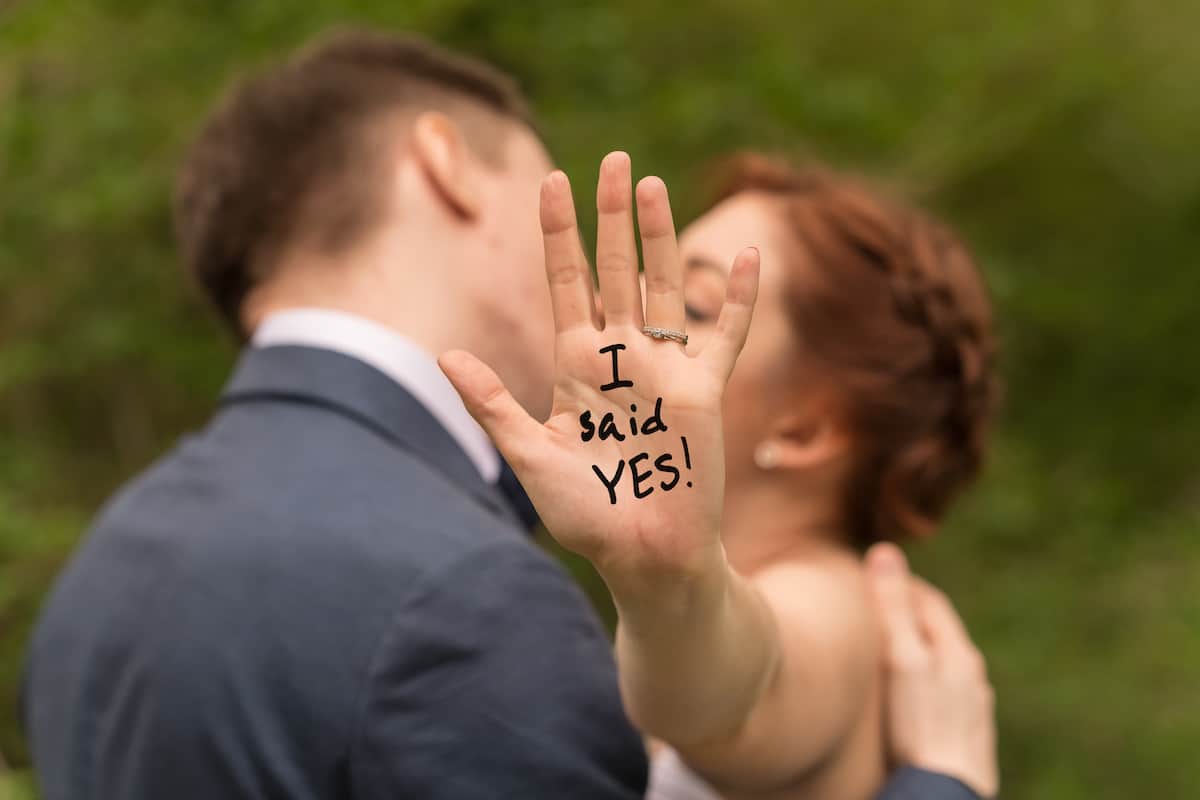 Wedding In Six Months? Don't Sweat It – These Tips Will Help!
You're engaged! Congratulations! And you want to get married in less than 6 months! Not to worry – you can still pull off the wedding of your dreams. With a little bit of creativity and organization, you can still achieve everything you want for your big day. We are here to share a few tips on how to plan a wedding in six months without going crazy. So, keep reading to get started!
Steps To Planning A Wedding In Six Months
1. Decide on a budget
As you start your lives together, the last thing you want to do is have your special day marred by an unrealistic or overinflated budget. So make sure your budget is realistic and that it is something you can stick with. 
The best way to do this is to itemize so you understand how much you can spend on each portion of the wedding, like the vendors (venue, caterer, photographer, etc), decor, dress, etc.

Although the general rule is to adhere to your budget down to the penny, it's also best to set aside some discretionary funds for unexpected expenses. For instance, if the dress you LOVE is $200 over budget, maybe that is something you can pull from the discretionary budget. Also, if you find you have unexpected expenses that you hadn't planned for, it's much less stressful if you have funds set aside to take care of those. 
2. Pick your venue, date, guest list
Because the date is so close, be sure to ask if they are running any specials. A little flexibility can save a lot of money. (In fact, The Bowden regularly offers promotions for brides and grooms who can be flexible. Reach out to explore our latest offerings.)
Start by choosing your wedding venue. Venues with in-house catering make the decisions even easier. Everything trickles down with your choice of venue from the date to the guest list. 
Because the date is so close, try and be flexible. You may want to have a rough idea of the date you prefer (if possible), then choose based on the availability of the location of your choice. 
Once you have your venue, you can determine how many guests you can invite (or vice versa if you already have an idea of your guest number, choose your platform accordingly). 
YOU MAY ALSO ENJOY: 7 Reasons to Plan a Winter Wedding
3. Accept help
Loved ones enjoy helping, and with a limited timeline, you're going to need it! As you're planning, think ahead to tasks that others can do so when someone asks how they can help, you already have a job for them!

If someone offers a helping hand, another option is to ask what they'd like to do or what they feel equipped to do. You never know when you'll find someone adept at setting a fancy table or hemming bridesmaid dresses until you ask. 
Share the joy by outsourcing some of the work. Here at the Bowden, we offer a day of Coordinator as well as a service manager and venue coordinator to help you as much as possible. 
Let Our Experienced Wedding Planners Help You. Get In Touch >>
4. Book the vendors 
You already have your venue booked so now it's time to start on your secondary vendors, such as DJs and florists. 
Make sure you book professionals rather than a friend of a friend. It's so important to make sure your day is perfect and having a professional will ensure that they will make sure everything on their end is taken care of. Book your photographer and get the engagement photos scheduled ASAP. That's the best place to start. Aside from that, be sure to find a DJ, and bakery for your cake and get them booked for your special day. 
YOU MAY ALSO ENJOY: How To Host A Lavish Wedding On A Budget
5. Find an officiant or write your own vows if you are having an informal ceremony
Don't forget this ever-important and often overlooked task. It's one of the most memorable parts of the ceremony! Write your vows together or separately and check with your officiant to finalize all the details. 
6. Determine what kind of wedding you want 
What style of wedding do you want? An elegant ballroom with beautiful chandeliers or a rustic country chic type of wedding? Many of your decisions after this one will be based on this. Your wedding dress, groom's attire as well as invitations and decor! 
If you haven't already, choose dresses & tuxedos and get them on order. Although it wasn't mentioned before, most brides go dress shopping quickly after they accept the ring. Don't forget the bridesmaids' dresses, and get them ordered and altered. As you know, it's no fun having these things done at the last minute.
Also, make sure you have your bridal registration ready because it's also a great time to send your invitations. Make your guest list, check it twice and get those invites in the mail! 
Now that you know how to plan a wedding in six months, take the next step and get started. It's going to be full but you can do it while creating incredible memories along the way. Just remember to breathe.
Everyone on staff at The Bowden has the experience and passion to help you plan an exquisite day. Truly, the day you've always dreamed of. Our team is here for you every step of the way. Reach out if we can assist in any way. Happy Planning!
Looking for more great tips? Download our free wedding guide below.