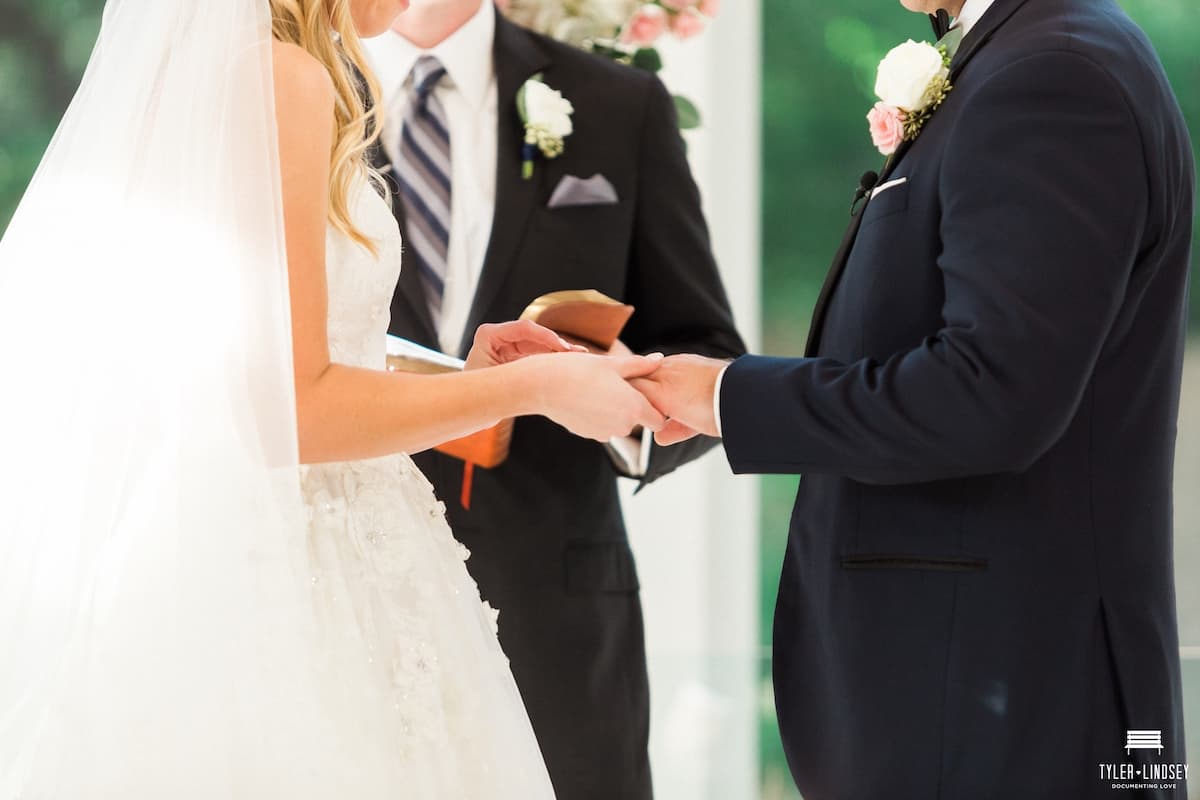 How To Host A Lavish Wedding On A Budget
Planning the wedding of your dreams can turn into a budgeting nightmare without careful planning. Sticking to a financial plan does not mean you have to give up the lavish wedding you desire, it simply requires some outside-the-box thinking. 
We have come up with some trendy yet simple ways you can save money so that you can indulge in the grand details that wedding dreams are made of. 
MORNING WEDDINGS
Weddings that take place in the morning and serve brunch instead of dinner are trending in a big way. Morning weddings give the wedding party the advantage of enjoying their first full day together as well as getting a head start on their honeymoon. Guests are able to come and partake and still keep other weekend activities that they previously scheduled. It is often a win-win for everyone. 
Unique: Whether you are considering sunrise or midmorning, planning an early event is a memorable way to start off your new life. 
Lighting: Sunrise and early morning lighting can't be beaten. The morning light streaming through the windows will enhance everything about your venue, giving the whole morning a magical feeling.

Budget-Friendly Meal: From a budget perspective, brunch is less expensive to serve than a full course dinner. A lovely brunch meal can be elegant, tasty, and beautiful and cost up to 50% less per person to serve. 
No Rush: Enjoy your guests and still have the evening with your new spouse. Instead of leaving your wedding exhausted, a morning wedding gives you the ability to relish the afternoon and evening as a newly married couple. 
Mild Temperatures: Mornings are cooler and have less humidity (your hair will love you). Guests and wedding party alike will appreciate the milder temperature of a morning wedding. You may be able to open the windows of the venue, letting the morning breeze and bird songs add to the ambiance. 
OFF-PEAK DAYS
Mid-week weddings are currently trending for several reasons. The typical Monday-Friday workweek is not as prevalent as it once was, and it is often much less expensive to host an event mid-week instead of the usual Saturday afternoon. Vendors are more available and venues are often empty at that time so there is an incentive for everyone to make it work. 
Your guests, whose weekends are often filled with activities, will likely also enjoy a mid-week celebration. 
OFF-SEASON
Why wait? So often engagements are prolonged because the couple is planning a summer wedding. Spring, fall, and even winter are all wonderful times of the year to say "I Do", each offering their own beauty and advantages. Although summer weddings are beautiful, wedding venues and vendors often charge peak seasonal rates, potentially increasing your cost from 20-40%. 
Off-season weddings can be more feasible for your guests as well. Guests traveling from out of town oftentimes have to choose between a family vacation or traveling to a summer wedding. An off-season wedding can give them the opportunity to attend both. For in-town guests, they don't have to plan their busy summer plans around your day, giving them the opportunity to enjoy both! 
Your day needs to be uniquely you, tailored to your perfect details. If a morning, mid-week, or off-season wedding can suit your needs and gives you the ability to embellish your day with the details that are important to you, then do it! Our wedding team at The Bowden specializes in making your wedding day fulfill all of your hopes and dreams.