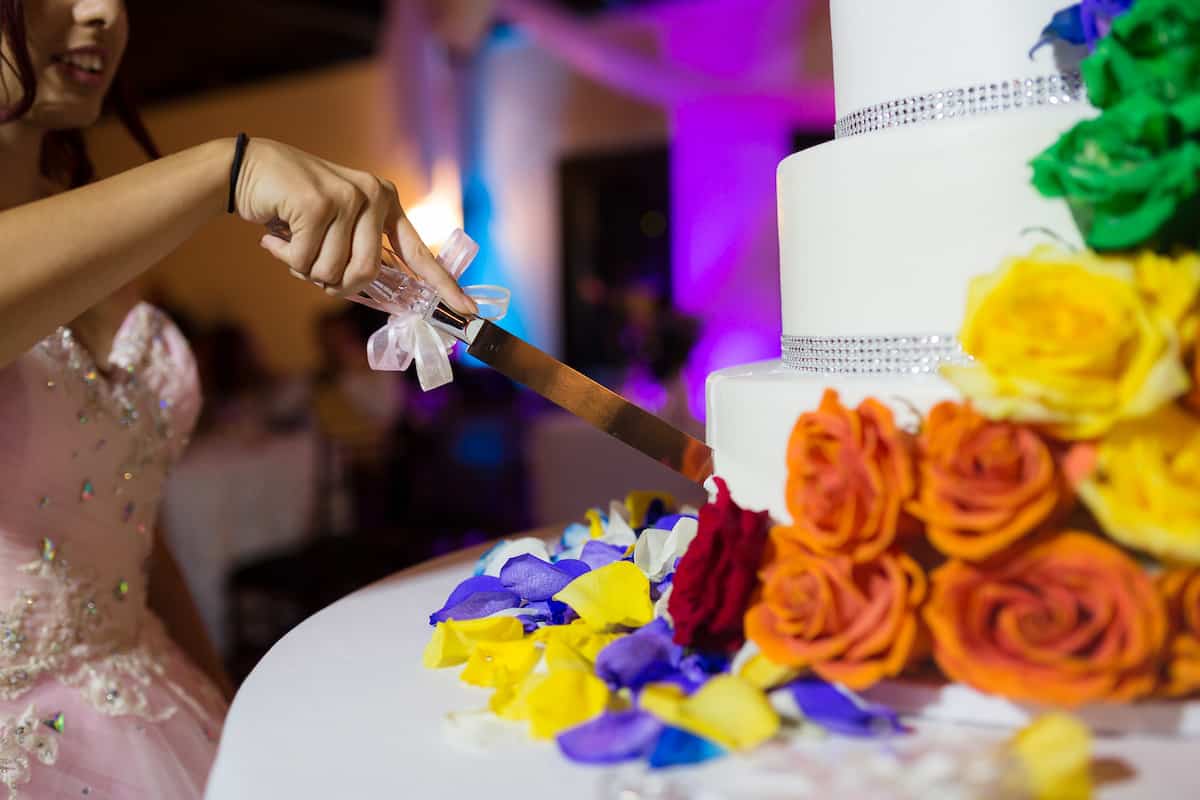 Fab Fifteen: Tips for Planning an Unforgettable Quinceañera
Are you looking for a way to honor your daughter's heritage while celebrating her 15th birthday in style? A quinceañera is a fun and traditional way to celebrate your daughter's rite of passage from girl to woman. To plan a successful party, you need to consider all of the details from start to finish. Luckily, we have had the honor of hosting quite a few quinceañera celebrations here at The Bowden, and we have some ideas to help you plan an event your family will remember and cherish for a lifetime. 
How to Plan a Quinceañera
Here are some tips that will help you throw an unforgettable celebration!
INVITATIONS
A quinceañera is a celebration of your daughter's heritage, beauty, style, and accomplishments. Planning an unforgettable party begins with invitations that include all the important details about the event. Here are some things to include in the invitations to make them spectacular. 
Make sure it includes basic information like date, time, location, dress code (if there is one), RSVP contact info, and any other pertinent details such as age range or what type of food will be served. Include something personal in your message — mention her favorite color or song if you can! Be humble but sprinkle on some humor, too; she would want to know that you are excited for her special day.
The invitation should be addressed just like it would in English; Dear Aunt Lily or To Whom It May Concern. You may also wish to include the traditional words: 'Que Dios te bendiga' – which means 'May God bless you.' Lastly, include a bit of Spanish to show off your cultural pride and wishes for "mucha salud" (good health).
ATTIRE
Oh, the dresses you'll need for the big day! Your daughter will need at least three beautiful and formal dresses, and you will need at least one. The wardrobe changes for the young lady include a formal dress for the ceremony, a more casual dress for the reception, and a full party dress for the dance. Although white or pink are traditional, all colors are acceptable in this modern society. 
LOCATION
The party can be held in one location or several, depending on preference. If your daughter has a venue where she enjoys spending time that will work for the agenda of the party, you could book there. Or you could find a location with ample space and is formal enough to provide everything you need from food to the ceremony to the dance. Make sure you account for the number of people attending to ensure you have space for everyone to sit for the ceremony and to move about and dance during the reception. 
Here at The Bowden, our Greater Keller Ballroom is richly appointed with stunning crystal chandeliers and expansive windows, it can accommodate up to 550 attendees. Of course, if your event needs are smaller, the flexible meeting space can be divided into smaller rooms. Learn more here >>
CAKE
One of the most important details of the quinceañera is the cake! The fun aspect of the cake is that it can be formal or informal and should reflect your daughter's overall style. 
MUSIC
The music will set the tone for your celebration. Decide early on whether you will hire a disc jockey or a live band. Choose songs with positive messages that will continue to bring joy after the event has ended.
A quinceañerais all about celebrating your daughter's change from girl to woman. Every detail must reflect this sentiment. At The Bowden, we strive to offer a space that is grand, beautiful, and culturally aware. We would love to help you handle all of the details of your daughter's quinceañera with you to ensure her party is delightful and memorable. Reach out to find out how we can help you to plan a quinceañera to remember!
Profits of all events held at The Bowden will benefit The Greater Keller Women's Club Foundation, a 501(c)3 non-profit organization. The Bowden in partnership with GKWC is committed to building community by providing educational scholarships to deserving local area high school students, donations to local non-profit organizations helping families in need and in volunteering countless hours of service.  When you host your event at The Bowden, you are helping to support this mission and improve the lives of those in need.