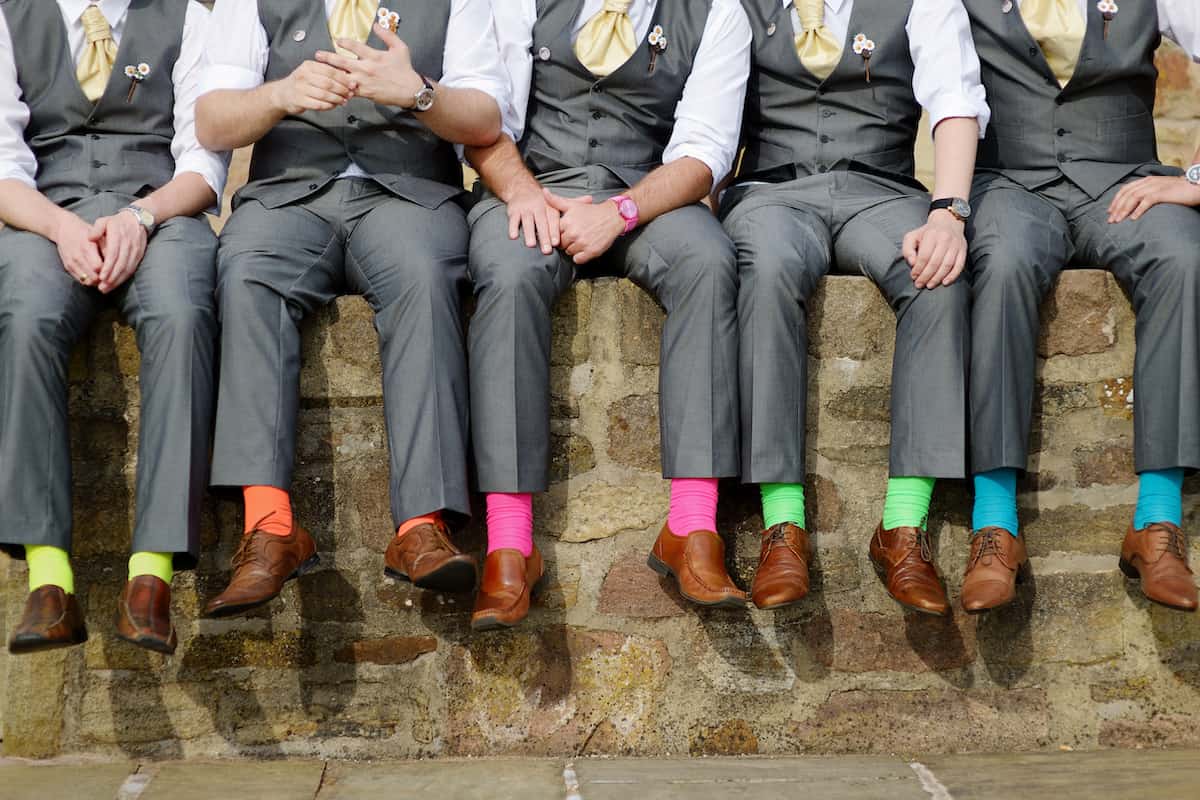 Bridal Showers, Groomsman Luncheons, Rehearsal Dinners, And More… Oh My!
Your upcoming wedding is so much more than just a day. It's a season of celebration, including bridal showers, wedding party get-togethers, wedding after-parties, and more! It can feel overwhelming to plan all of the events surrounding your special day. Some of the things you can do to make the bridal season more enjoyable are simplifying and outsourcing as much as you can, focusing on things of significant importance, and allowing others to help where they can. 
Here are a few wedding-related events to consider which are sure to spice-up your matrimony while creating cohesive, festive memories, all the way from your engagement to your first anniversary and beyond! 
9 Wedding Party Events (And Tips for Planning TheM)
Engagement Party
Your engagement party is a kickoff for the season to come. It's time to start the celebration!  Although there are no set rules for an engagement party per se', there are a few things to consider when planning your event. Typically an engagement party is smaller than the main event and can be used as a time to introduce friends and family who don't know each other well. Setting the vibe with a delightful cocktail hour and passed hors d'oeuvres or a meal with joyful music is always a great way to set the tone of celebration. Maybe toss in a favorite drink or menu item of the bride and groom to be featured to add to the honor. 
RELATED: 7 Reasons to Plan a Winter Wedding
Wedding Party Luncheon
Once you have chosen your wedding party, it's time to gather the team and strategize! The wedding party luncheon is for those special people in your life to become deeply connected to this momentous time. Involve your team in helping to take on some of your wedding responsibilities, share in their ideas and let them be your support.  This is a great time to show them how much they mean to you by sharing a story about them or share with the group why and provide a thoughtful token gift along with a little praise and give praise liberally. 
Bridal or Couple Shower
In days of old, the matron or maid of honor was responsible for the bridal shower, but those traditions are no longer held fast. Traditional bridal showers are still trendy, but couple showers are rising in popularity. Showers always include a dessert, and it's usually a simplified, complimentary dessert that coordinates with the wedding dessert offerings. 
Welcome Party
If you have guests coming from out of town, it's in good taste to host an intimate gathering to welcome the travelers. This gives you time with loved ones who come from afar. It also honors loved ones who took the effort to attend your special day.  
Rehearsal Dinner
Again, this is heavily steeped in tradition that the groom's parents will host the rehearsal dinner. But these traditions are no longer the status quo. The bride's parents can host, the groom's parents or other family members or loved ones can host. Furthermore, you can have a no-host dinner where the guests are responsible for their own meal to offset the financial burden for your family. There are no "rules" except to do what works best for your overall situation. 
Reception
Your wedding reception should match the overall theme of your special day and should be uniquely suited to you as a couple. Aside from the usual decisions like menu and activities, consider seating arrangements for your guests and how the overall event will flow. If social distancing is important (or necessary), be sure you choose a venue that has ample space. 
Wedding After-Party
Have you heard of the wedding after-party? When most of the guests have headed home, some couples choose to break out their party shoes and celebrate well into the night. The after-party doesn't usually need a formal invitation; just spread the news by word of mouth. 
Day After the Wedding Brunch
Again, if you have guests who traveled from out of town or would like to honor family members or the wedding party, a brunch the day after the big event is a beautiful way to get everyone together one final time. This is also a simple event, focusing on enjoying each other, not a grand affair. 
Anniversary Party
You made it through your first year! That's a great reason to celebrate! Your anniversary party can be as formal or casual as you like, and there are no rules about the menu or activities. The point is to get everyone back together and celebrate a year well-lived. 
RELATED: Paper To Diamond: How To Throw A Meaningful And Memorable Wedding Anniversary Celebration!
Tips to Simplify Your Wedding Party Events
Order all invitations at the same time. From save the dates to bridal shower invites to your embossed event invitations, if you order them simultaneously, they can have a similar theme, and you will have everything at your fingertips when you need it.
Set all dates and put someone in charge of each event. Delegate, delegate, delegate. It's an honor to be involved in such a special occasion. Your loved ones will be grateful to be a part of it! 
Host all events at the same location. By hosting it all in one place, you have the potential for a discount, and it's cohesive and simplified for attendees. It can help you reuse your decorations offering simplicity in preparations. 
Aside from saying "I Do," making memories is a key goal for your wedding season. At the Bowden, we love walking alongside couples through all aspects of their big day. We are set up to host events celebrating your entire wedding season. Call our wedding coordinators to talk about how you can set up the wedding season you've always dreamed of. 
Profits of all events held at The Bowden will benefit The Greater Keller Women's Club Foundation, a 501(c)3 non-profit organization. The Bowden in partnership with GKWC is committed to building community by providing educational scholarships to deserving local area high school students, donations to local non-profit organizations helping families in need and in volunteering countless hours of service.  When you host your event at The Bowden, you are helping to support this mission and improve the lives of those in need.