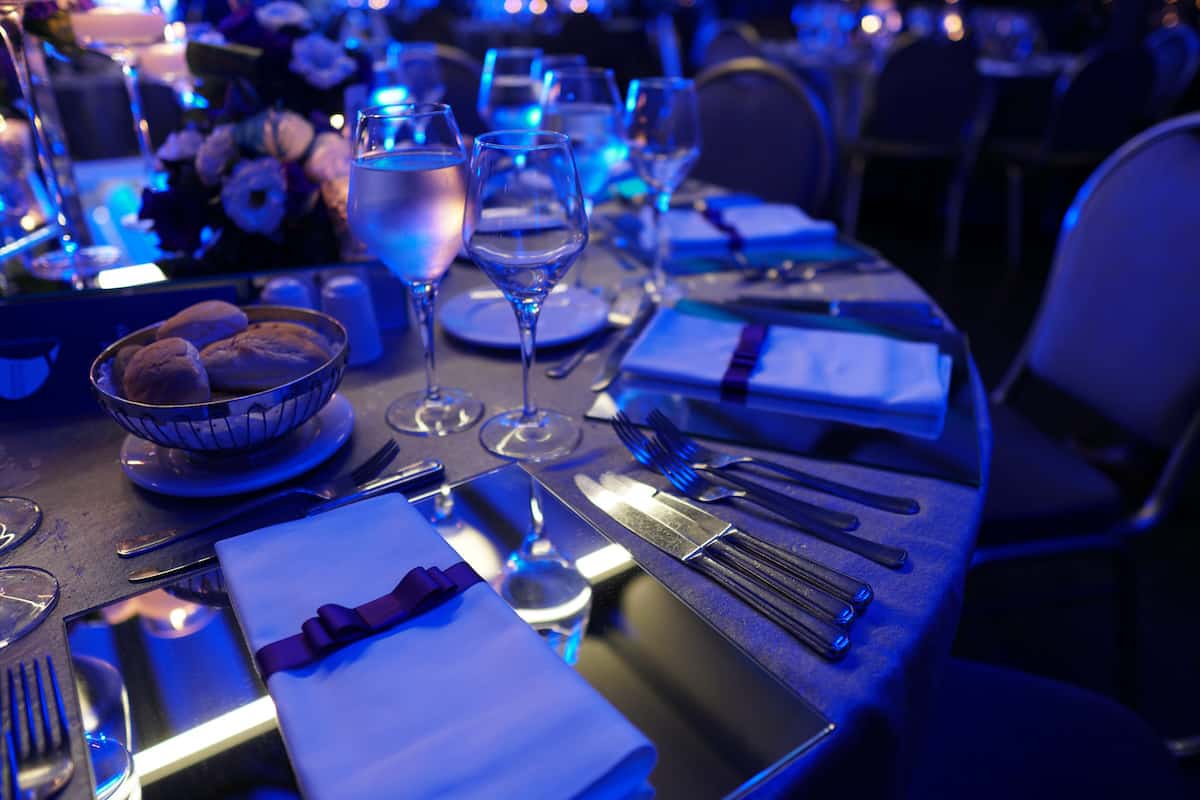 Your Guide for Planning a Charity Gala Event in 2021
The new year has finally arrived, which means it is time to start planning your 2021 charity fundraising event.  We understand it can be challenging to plan on the heels of a pandemic, yet rest assured; at The Bowden, we have several creative ideas for a successful event. 
How to Plan a Gala
Here are six of the best and most versatile ideas for your upcoming fundraising event. 
1. Go Hybrid
Hosting a hybrid event has its own twists and turns, but it also has benefits like increased ticket sales and added space. Offer a set number of seats as in-person tickets, with the rest being available as virtual. The in-person tickets sell at a higher price point and include a meal, reserved seating, and drinks. Virtual tickets are sold at a lower price and typically consist of a care package with items to fit the theme like, a bottle of wine, snacks, and branded items which are sure to bring the event to the virtual attendee. Guests now have the option of enjoying the event in person or from the comfort of their homes, thank you very much, Zoom.
2. Keep it Intimate
Smaller, more intimate events allow you to have a deeper connection with your donors.  Plan an event itinerary that will pique their interest with entertainment and engagement. Designing an active and energetic evening that includes them personally can often help them loosen up their wallets while creating a memorable night out for them to reflect upon. 
3. Invite Testimonials
Ask those who have benefitted from your organization to participate either in person or virtually. You could include a video compilation or invite recipients to give a live speech. Make it personal and introduce potential donors to the people that your charity has helped in the past. Invite recipients to share their stories & details of just how impactful your charity has been for them. 
4. Give Virtually
Allowing your guests to make all their donations from their phones at their convenience lets those who may not be able to attend the event give freely with no limitations. 
5. Go Big
Book a grand, beautiful venue that requires little decor. This will save you time, money, and allow you to maximize your guest list. At the Bowden, we can host an impressive 627 guests at one time.
6. Maximize Giving
Consider booking a venue that is passionate about giving back to the community and charity. At The Bowden, we are committed to supporting our community in need in various ways. By booking with us, you are not only guaranteed a grand and luxurious space to host your meeting safely, but we offer special pricing to nonprofit organizations.    
Find comfort in knowing that when you book your event at The Bowden, you are also investing back into the community and helping those in need. Profits of all events held at The Bowden will benefit The Greater Keller Women's Club Foundation, a 501(c)3 non-profit organization who supports multiple philanthropic organizations, communities, and youth in need. 
If you are interested in hosting your event at The Bowden, please contact us for more information. 
We look forward to learning more about your event and the charity that you support.