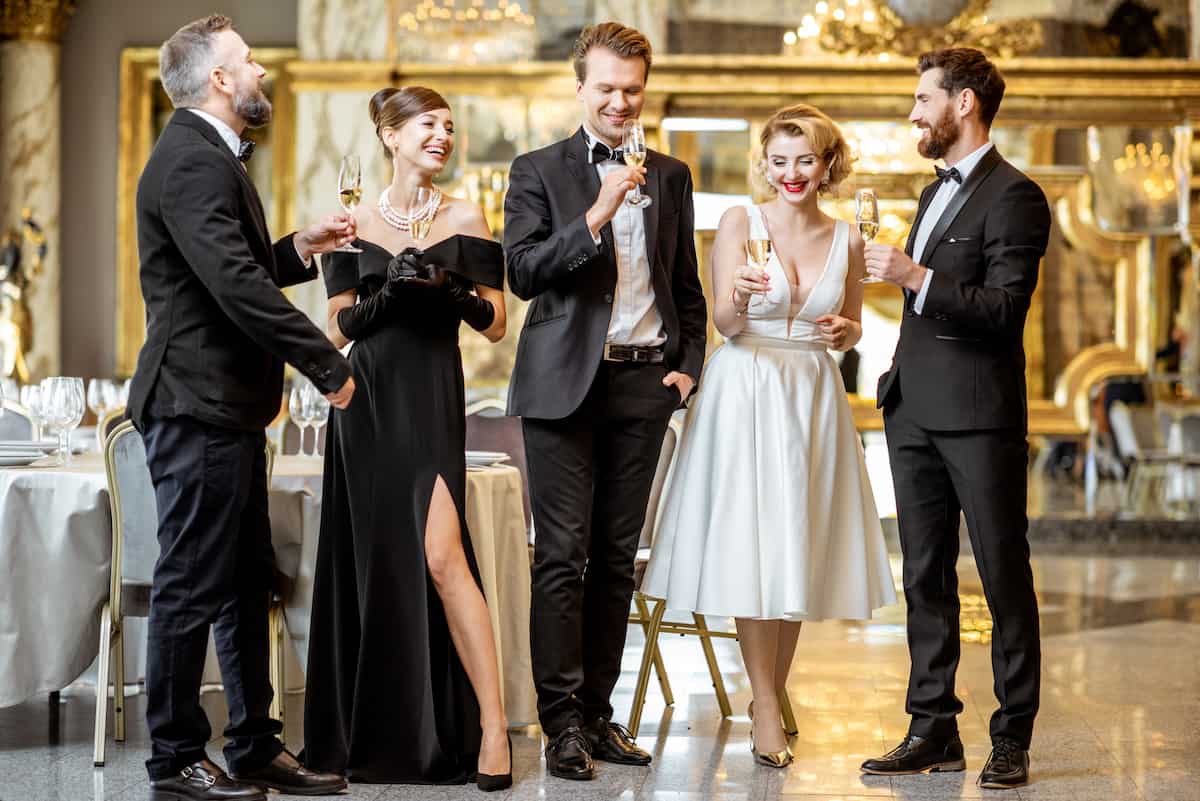 Unique Gala Ideas for the Ultimate Fundraising Event
Have you ever hosted or attended a fundraising event that was just so-so? Are they all the same casino event?  If so, don't worry! We are here to help you think outside of the box and take your event to the next level. Now more than ever, fundraising is necessary to provide the services your organization is made for, and we are here to help. 
There are plenty of ways to spice up your next event and make it the most memorable one yet. Your guests will thank you when they see these creative ideas for galas. 
Tips for Planning a Memorable Charity Event
There are so many different types of galas and fundraisers, it can be hard to know where to start. If you want a fun event that will bring in the money, but still have a lot of variety, here are some unique gala ideas.
The most successful fundraisers involve their guests during the event. They use creative ways to get people involved like using art, music, games, auctions, and other entertainment options. 
1. Throw a masquerade ball with an elegant dress code 
Everyone enjoys an occasional evening to dress up and get fancy. Offer a lovely gala evening filled with delicious foods and dancing. To further personalize, you could even have a theme like Roaring '20s. Give an opportunity to leave the stress of the world behind and truly enjoy an evening out.
2. Have a game night
Everyone has a favorite game from their childhood. Rent the big Checkers or Connect Four for some different entertainment interaction. Board Game tournaments are also very popular and can bring out the competitive spirit in even the most docile attendee.
Host Your Charity Event at The Bowden. Learn More Here 
3. Host an evening of live musical performances
Bring in local bands, some well-known and some lesser-known ones for variety. Sell tickets for a VIP experience and include a meet and greet.
4. Create your own silent auction by donating items to be bid on by guests
Shoot for multi-range donations from local businesses like fishing trips, manicures, barbecues, paintings, and gift baskets to donated ski or beach resort trips from your higher-end donors.
5. Put together a themed dinner party or community event
Some well-received ideas are a chili cookoff or sushi date night. Themed parties can be very engaging and great food always makes people happy.
RELATED: Corporate Holiday Event Ideas: Celebrate Your Team, Give Back To Your Community
6. Sell tickets to see the movie of the year in advance (and donate all proceeds)
See if you can book the movie to be shown at a grand and beautiful location rather than the local theater. You could even turn it into dinner and the movie, and possibly be among the first to show it. Make it a Red Carpet event. Everyone loves a reason to dress up!
Rather than selling tickets, collect donations (with a minimum but no maximum) at the door. Take a small fee as a reservation with their RSVP and collect the rest at the door as they arrive.
More ideas for further customization and personalization
Create a custom invitation with a personalized message for each guest that goes along with the theme
Make sure you have your ask. That is why you are there! Bring a person that has been blessed by the organization's services to speak or be recognized. Tug at those heartstrings so they will tug at their wallets!
Increase your purpose by choosing a venue that specializes in giving back to the community. Here at The Bowden, we give back to the community with every booking by donating the proceeds back to the Greater Keller Women's Club Foundation.
With our expertise in fundraising, the staff at The Bowden can come up with the perfect gala idea that will meet all of your needs and set you apart from the other events. Already have your theme? Then, we can help bring it to life and help you plan and execute the event.
We're happy to provide a creative and successful event for your organization. Reach out to us here, so we can get started on planning today!
Profits of all events held at The Bowden will benefit The Greater Keller Women's Club Foundation, a 501(c)3 non-profit organization. The Bowden in partnership with GKWC is committed to building community by providing educational scholarships to deserving local area high school students, donations to local non-profit organizations helping families in need and in volunteering countless hours of service.  When you host your event at The Bowden, you are helping to support this mission and improve the lives of those in need.