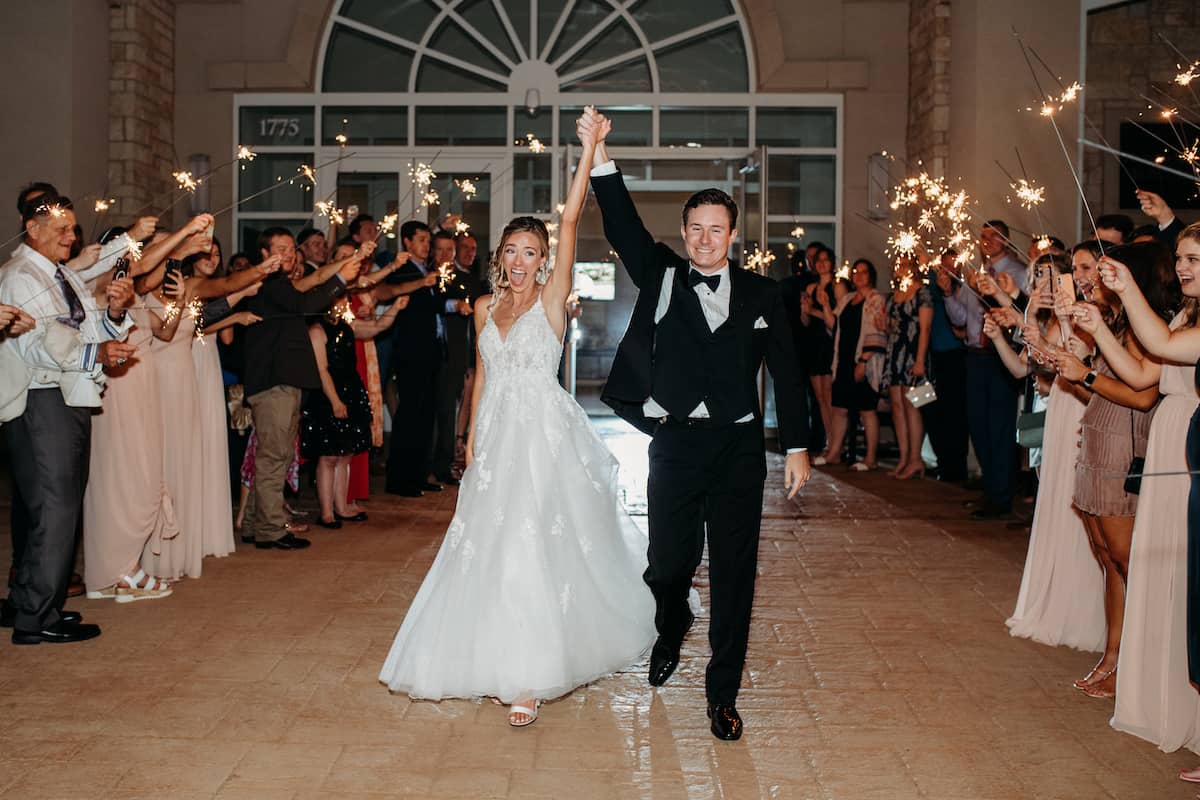 Love Elevated: Creating Your Perfectly Personalized Wedding Day
A wedding day is truly one-of-a-kind, filled with love, laughter, and memorable moments. At The Bowden Events & Weddings, we believe your special day should be unique and personal. Our goal is for a personalized wedding to truly reflect your love story!
We've had the honor of being a part of so many special ceremonies, that's why our Director of Sales & Marketing, Kelly Williams, is going to share some creative and outside-the-box ideas to make your wedding truly personal and distinctive. 
Want a Personalized Wedding? Here are 10 Tips 
1. Incorporate Your Love Story
Integrating elements from your journey as a couple makes the wedding ceremony uniquely yours.
Share the story of how you met, your first date, or the moment you knew you wanted to spend your life together. This could be done by customizing your wedding vows, including your story in your wedding program, or a slide show during dinner. 
Kelly adds, "Bringing your story to life and making it part of the ceremony is an incredible way to set the tone for a special day.  Your guests will appreciate hearing the details of your journey that led you to this day."
2. Present a Creative Unity Ceremony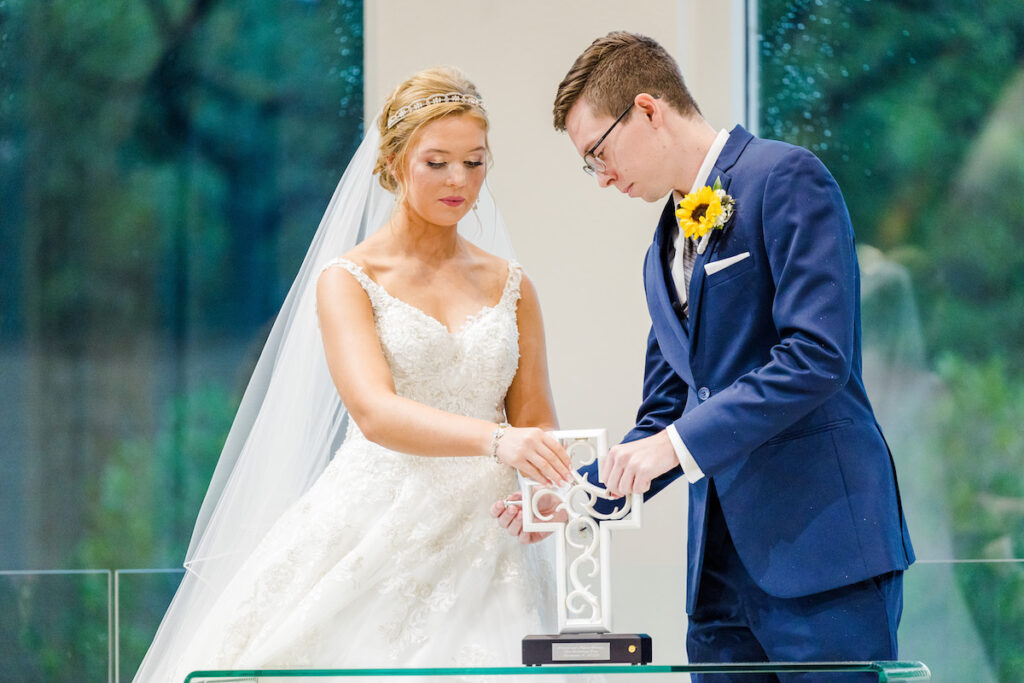 A unity ceremony is a symbolic representation of two lives merging together. Instead of opting for the traditional candle, sand, or handfasting, think outside the box and choose something that has meaning to both of you.
It could be as simple as creating a cocktail together or even planting a tree to represent the growth of your relationship.
3. Write Your Own Vows
Instead of using traditional vows, take the time to write your own promises to each other. This is a great way to express your love and make your ceremony truly personal. Don't be afraid to include inside jokes. Remember, this is between you two!
4. Incorporate Cultural Traditions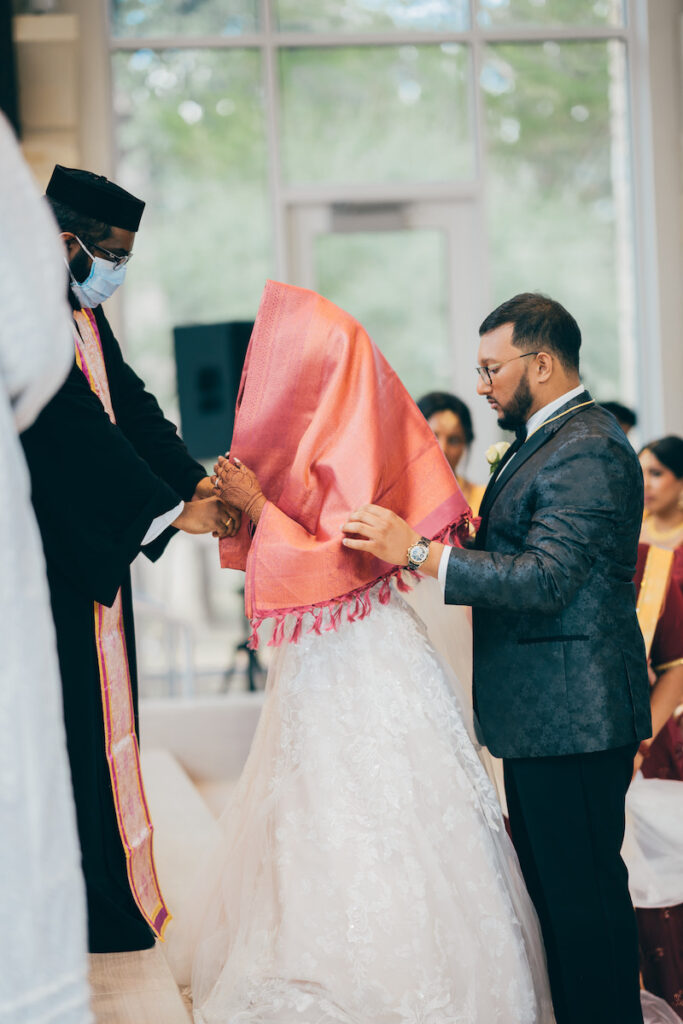 If you or your partner come from a different cultural background, consider incorporating traditions from your culture into your ceremony. This is a great way to honor your heritage and make your ceremony unique.
YOU MAY ALSO ENJOY: Include Your Cultural Heritage In Your Unforgettable Wedding Celebration
5. Create a Signature Cocktail
Create a special cocktail that represents you and your partner. You could serve it during the ceremony or as a special treat during the reception.
6. Showcase Your Personal Style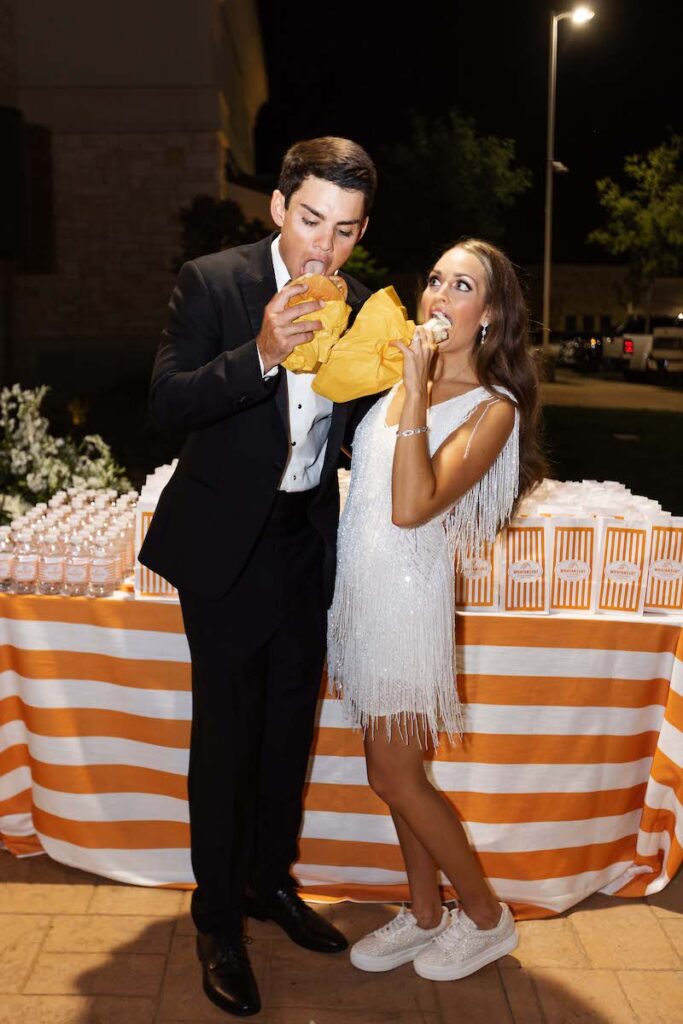 From your attire to your decorations, infuse your wedding with your personal style.
Don't be afraid to break with tradition and do something that truly represents both of you, whether that's choosing unconventional attires or incorporating your favorite nerdy fandom into the wedding decor. 
Changing shoes or even dresses allows the bride and groom to show off and stay comfortable! Send off your guests with a late-night snack from one of your favorite places to eat, such as Whataburger or Chick-Fil-A.
7. Invite Guests to Participate Actively
Guest participation will make your wedding ceremony not only more memorable but also more engaging.
Invite family members and friends to read a poem, share a personal anecdote, or perform a song. Create interactive activities, such as a wishing wall, where guests can write their wishes and advice for the couple and display them during the reception.
Kelly adds, "We had a fun guest book option at one of our weddings where it was an old rotary phone that when you picked it up, you could record a message to the bride and groom, and it would save it for them to listen to later. Unique guest book ideas are one of my favorite parts of the reception decor!"
8. Add a Surprise Element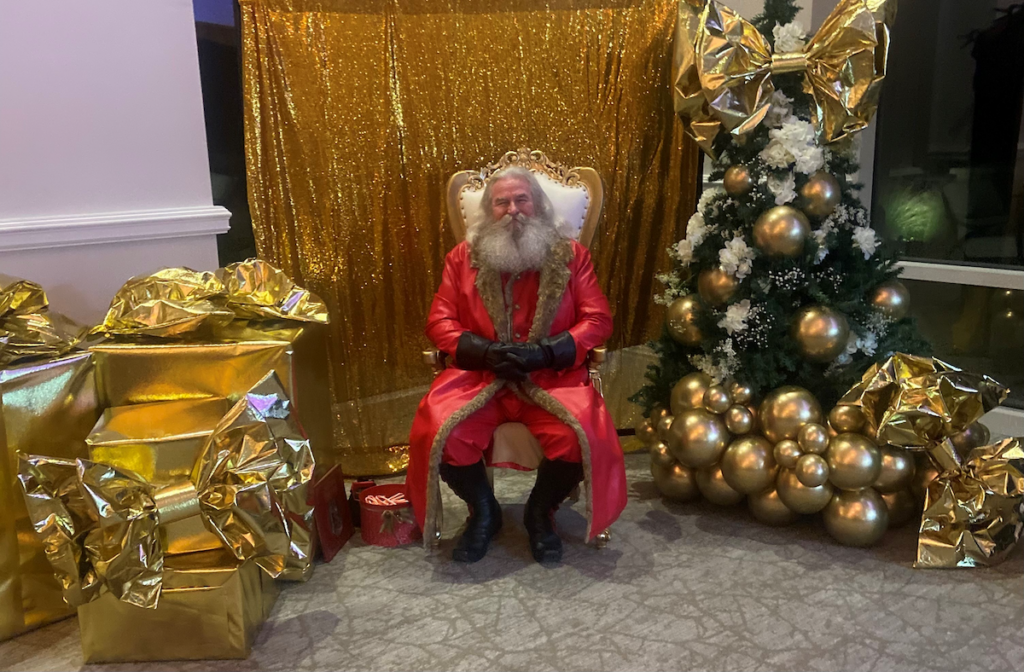 Surprise your guests with a special moment during your ceremony or reception. You could have a flash mob dance, release doves or have a special performer make an appearance.
Kelly adds, "We've seen confetti cannons, Santa Claus, Robots, and even Vanilla Ice came out to perform! We love seeing the guests surprised!"
9. Thank Your Guests in a Unique Way
Gratitude creates lasting memories.
Thank your guests by providing personalized messages in the form of handwritten notes, a video message, or a heartfelt speech during the reception. 
Kelly suggests, "Provide a favor that represents you two as a couple that will remind them every time they look at it. Such as seeds to plant a tree or flower, picture frame, or recipe of something provided that night!"
10. End with a Meaningful Send-Off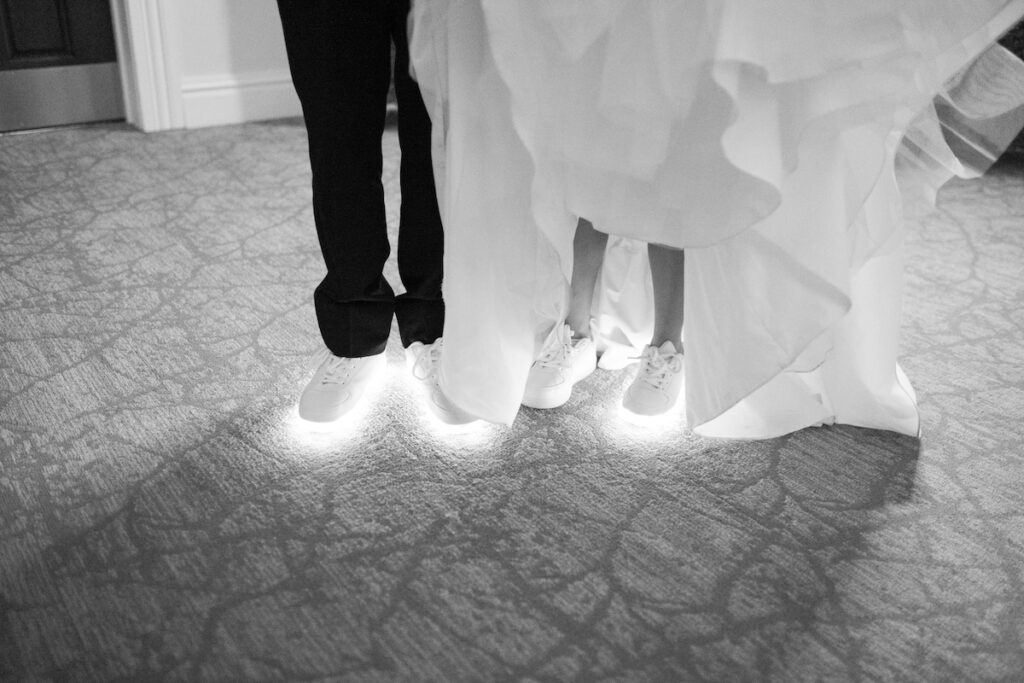 End your ceremony or reception with a special send-off that represents your love. You could have guests blow bubbles, release balloons, or light sparklers as you make your way down the aisle. Maybe even a fireworks display with your name in lights.
Remember: Your Wedding, Your Way
While trends, opinions, and expectations can be influential factors, it's essential to prioritize your preferences and ensure that your wedding ceremony genuinely reflects your love story.
By incorporating these unique and personalized ideas into your celebration, your wedding will be memorable, engaging, and a true testament to the love you share.
No matter what type of wedding you're looking for, The Bowden Events & Weddings is here to help make sure it's one your guests will never forget. 
Contact us today to start creating the unique and memorable wedding ceremony and reception of your dreams.
We would love to hear about your own experiences in creating a custom wedding ceremony. Tag us in your Instagram stories and what made your wedding distinct and personal at @thebowdenevents #thebowdenevents.