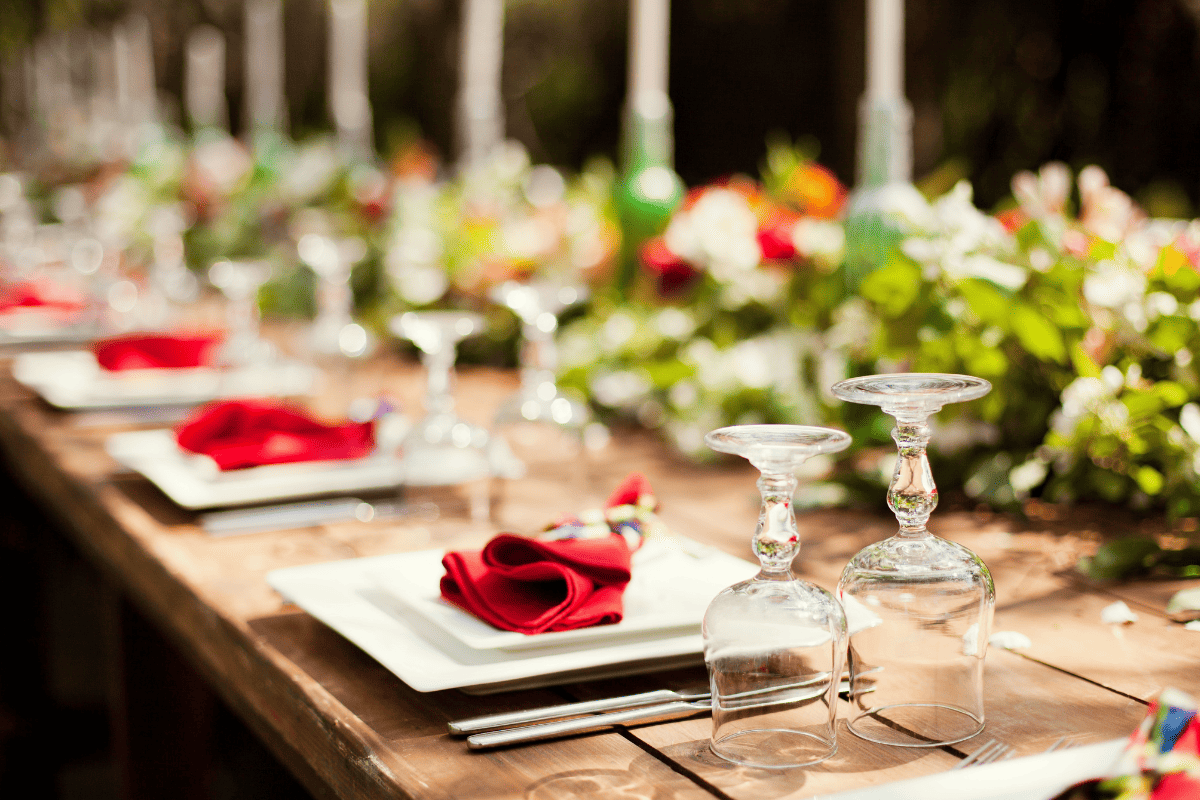 How to Plan an Epic High School Banquet
A high school banquet is an important part of the year and a chance to celebrate students' hard work and achievements, but it can also be stressful and expensive to organize. 
Fortunately, with the right planning and venue, you can make your event fun and memorable while keeping costs low. Here are a few tips on hosting a high school banquet that will knock everyone's socks off.
Planning Your High School Banquet
Get People Talking Early
Starting the conversation about your high school banquet early is key to getting people excited. Create a Facebook event or use another form of social media to start drumming up interest.
You can also put up posters around school or hand out flyers with all the details. The more people you can get talking about the banquet, the better.
Make It All about Them
Give your guests plenty of opportunities to talk with each other and share stories; they'll feel more like part of the celebration instead of just spectators. Create fun activities, like a photo booth or a memory wall, to let people interact and have something to take home with them.
YOU MAY ALSO ENJOY: Fab Fifteen: Tips for Planning an Unforgettable Quinceañera
Make Your Event Memorable
If you want your high school banquet to be an event everyone remembers, you're probably wondering how to make it extra special. 
Here are some tips to make sure your banquet is one for the books:
Send out invitations that get people excited about attending.

Make sure to include all the important details like the event's date, time, and location. Besides, send out invitations in plenty of time before the event so people can RSVP and plan accordingly (i.e., get time off work).

Pick a theme that will get everyone excited and decorate the venue in a way that ties in with your theme.

This will help create a cohesive and festive atmosphere. Here at the Bowden, we will even match the napkins to your school colors!

And don't forget to send reminders.

It's so easy to overlook such a small detail, but if you remind your guests just two weeks before the event, they'll have plenty of time to rearrange their schedules.

Invite extra helpers.

It's important to keep things running smoothly and no one should take on too much responsibility, so make sure you ask for volunteers ahead of time if you need them.

Go big or go home with decor.

Have fun with it and embrace any opportunities you have for creativity.

Make sure the food is on point

. Find a venue

that works with schools on special menus. In-house catering also makes you have one less vendor to keep up with. Hint: these are our specialties!
Choose a Great Venue
The venue you choose will set the tone for your banquet, so it's important to pick somewhere that fits the theme and atmosphere you're going for. 
Here at The Bowden, we can help you every step of the way, with many-sized rooms that can accommodate between 50-500 school banquet guests. The Ballroom is flush with natural light from floor to ceiling windows and adorned with grand crystal chandeliers. Imagine the possibilities!
We are proud we also have the most advanced audio-visual equipment available for complimentary use with built-in HD projectors and 9'x16' automatic projector screens. 
Best of all, we are perfectly located in the Ft. Worth / Dallas Metroplex in Keller, Texas. 
Did you know that a teacher and her husband founded The Bowden? In fact, all the proceeds of the events go back to the Greater Keller Women's Club Foundation, which distributes scholarships to graduating seniors and grants to non-profit organizations. 
When you have your event at the Bowden, it's a win/win!
Have Fun as The Host
One of the best parts about hosting a high school banquet is getting to see all your hard work pay off. Don't forget to ask for help so that you can enjoy the event yourself as well. 
Ready to Host Your High School Banquet?
So there you have it. All the ideas that will help you organize a memorable high school banquet. It takes a lot of planning and effort to host a banquet event of any size and prominence. The timing and planning must be flawless. The Bowden has a great deal of experience in school events and you can be rest assure that they will make you look good. 
Learn more about The Bowden's Corporate & Education Events >>