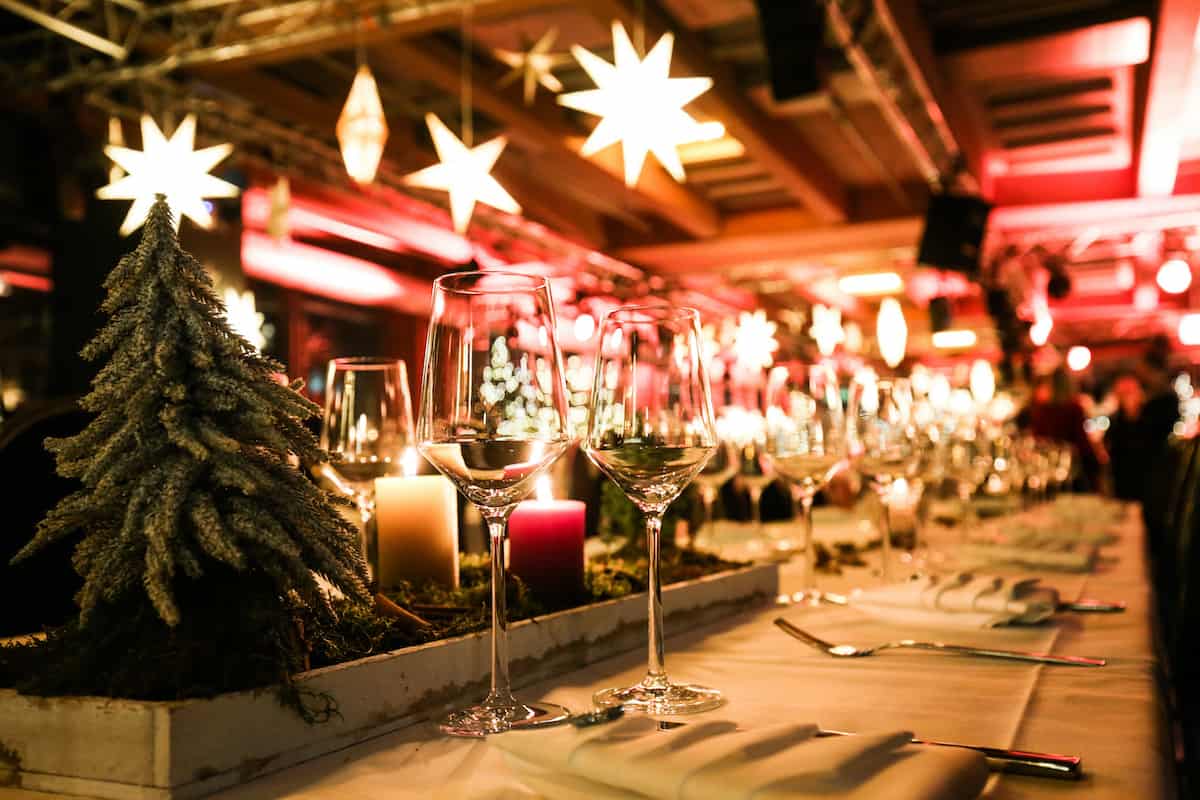 'Tis the Season: Planning a successful company holiday party in the current conditions
So, you've been assigned the task of planning your company Christmas party. Are you wondering how to make plans in the midst of a little crazy? We hear you. We've given it some thought and have a few tips that will make your planning a little easier. 
Company Holiday Party Planning
A holiday party can be exactly what your team needs to celebrate a difficult year, conquered. With some planning and a little vision, we think you can plan a get-together that will be remembered by everyone safely, and all! 
Here are a few creative concepts that we believe will either give you direction or start the wheels spinning to come up with your own ideas. 
DRIVE-UP/DRIVE THROUGH PARTY
This is a great option if you want to create a sense of gathering without putting all of your guests in one room. Find a theme that will offer a show that everyone can enjoy. A circus theme with performers going to everyone's vehicles, a magic theme, or even a live band in a parking lot that your guests can enjoy from their car.  Offering a prepackaged meal to dine in their cars or take home with them would be an event that will be enjoyable for everyone regardless of age. 
GO TRADITIONAL WITH A VENUE THAT WILL ACCOMMODATE
If you are planning on hosting a gathering where folks can have community and interaction, find a large enough event venue that offers plenty of space for social distancing and spacing of tables.  An on-site catering and culinary team with added safety measures in place are essential.  A large indoor venue might be the best option in colder months where weather would otherwise likely be a hindrance. 
At The Bowden, our grand, spacious venue can host 627 guests and adorns floor-to-ceiling windows plus built-in audio/visual, The Bowden is the perfect place to host a memorable large holiday event where everyone is able to enjoy the space and remain safely distanced. 
ADD A VIRTUAL ELEMENT 
For those guests who simply cannot attend your gathering for any reason, 'tis the season to embrace the entire team or family.  Before you ixnay the thought of a group gathering due to lower participation all-together, consider adding a virtual element to your event center gathering to keep those remote guests involved in the gathering.   All of these games or events can be played at the event center location and those remote attendees can participate virtually. 
Create a game show where the clues are given from the remote guests
Host a wine or beer tasting party (in short, send each participant a box ahead of time that contains several locally produced libations and snacks with instructions to open during the party)
Water cooler trivia – including trivia about guests that are remote as well as on-property
Scavenger hunt where the clues are given to the remote guests and they direct the on-property guests (or) vice-versa. 
If you go the virtual route, be sure to send out a box of goodies and chotchkies ahead of time and keep the families and loved ones excited about the participation. 
For any party that you will be hosting, we have a few suggestions to make sure that everyone is safe and able to fully enjoy attending the party that you are hosting. 
However you plan to gather your attendees and celebrate the end of 2020, we would love to be a part of making it a success. Call the sales and catering team at The Bowden to get your holiday party on the books! Get in touch here >>

Profits of all events held at The Bowden will benefit The Greater Keller Women's Club Foundation, a 501(c)3 non-profit organization. The Bowden in partnership with GKWC is committed to building community by providing educational scholarships to deserving local area high school students, donations to local non-profit organizations helping families in need and in volunteering countless hours of service.  When you host your event at The Bowden, you are helping to support this mission and improve the lives of those in need.