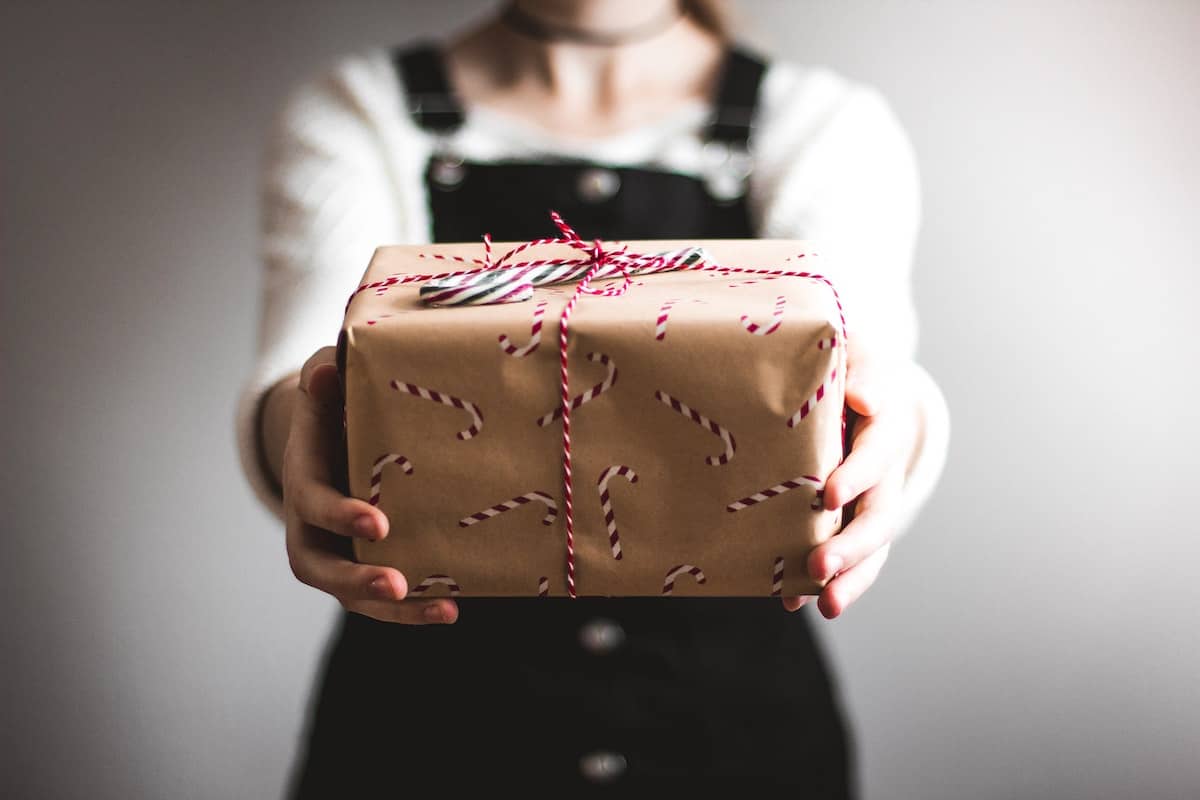 'Tis the Season of Giving! 5 Non-Profit Organizations We Love to Support
At The Bowden, we are driven by a special heart and purpose to do good in the world. We believe that our success is tied closely to the well-being of others, so we have made it our mission to support non-profit organizations through hosting Charity and Fundraising events. 
These events give us the opportunity to lend a helping hand and make a powerful contribution to causes that are close to our hearts. Whether raising funds for a local food bank or hosting an art auction supporting cancer research, our goal is always the same: To make a difference in the lives of others through acts of generosity and selflessness. With drive, determination, and passion, we will continue working tirelessly to improve this world. 
So let's roll up our sleeves and get ready for action – together, we can change the world! With that in mind, we would like to take a moment to highlight just a few of our favorite non-profit organizations.
1. Greater Keller Women's Club Foundation
"To further the common goal and general welfare of the community and to provide a means to pursue mutual interests and participate in the community."
Since 1989, the Greater Keller Women's Club Foundation (GKWCF), 501(c)3 non-profit organization, has become known for its contributions to various community non-profit organizations, such as Community Storehouse, Summer Santa, Scholarships for KISD seniors, KISD Project Graduation, Metroport Meals on Wheels, Christ's Haven, Keller Library, T.R.A.I.L. Foundation and many more. 
The Bowden is honored to work directly with GKWC. In fact, the profits of all events held at The Bowden benefit GKWC. When you host your event at The Bowden, you are helping to support this mission and improve the lives of those in need. 
The Greater Keller Women's Club Foundation has donated over one million dollars back into the community.
For more information or to Donate: https://www.gkwc.org/donate.html
2. Embrace Grace
"To inspire and equip the church to love on single and pregnant young women and their families."
Embrace Grace is a nonprofit organization dedicated to supporting single moms through the power of community. Women experiencing unexpected pregnancies receive practical, spiritual, and emotional support through our global support groups. Whether you are a church leader looking to start a support group or simply a concerned individual who wants to help struggling moms, Embrace Grace has everything you need to get started. 
Their comprehensive curriculum provides all the information, tools, and resources you need to run successful support groups. At the same time, their devoted team of trained volunteers is ready to help every step of the way.
For more information or to Donate: https://embracegrace.com/donate
3. Christ's Haven for Children
"To provide a warm, loving Christian environment for children and their families in need."
Christ's Haven For Children is a nonprofit organization centered around the core values of Normalcy, Dignity, and Hope. They are located in the north Fort Worth/Keller area and provide a trauma-informed, family model of care for displaced children, teens, and young adults. 
As a voluntary placement organization, they are an option outside of traditional foster care, often when a caregiver has exhausted all efforts to care for a child. Whether a child is with them for six months or sixteen years, they utilize that time loving them as their own child and instilling normalcy, dignity, and hope into their lives. 
For more information or to Donate: https://www.classy.org/give/403637/#!/donation/checkout
4. Gateway Church
"To help each person at Gateway believe in Jesus, belong to family, become a follower, and build God's kingdom."
Gateway Church's mission is to lead people into a growing relationship with Jesus Christ. This is at the core of everything they do, from the services they host on the weekends to the various programs and activities they offer throughout the year. Whether looking for a place to connect with other believers or seeking spiritual guidance and support in your life, Gateway Church is a non-profit organization that truly puts people first. 
From their cutting-edge teaching and preaching to their dedicated staff and volunteers committed to helping others find and grow in their faith, Gateway Church is truly an inspiring place where anyone can experience God's love and grace. So if you're looking for an uplifting community of believers who walk with passion and purpose, look no further than Gateway Church!
For more information or to Donate: https://gatewaypeople.com/giving
5. Apollo Support and Rescue
"Our mission is to give all dogs and cats a second chance and find them a forever home"
At ASR, they believe all animals deserve to be loved and cared for. For the past ten years, they have been working tirelessly to save the lives of thousands of dogs and cats in North Texas. Their organization consists of a 5-acre facility in Justin, TX and foster homes throughout the DFW area. We rescue dogs and cats of all ages and breeds. They also sponsor a team called PHAST: Project Homeless Apollo Street Team. This team of volunteers helps vaccinate and feed animals in some of the homeless camps in downtown Fort Worth. 
Whether you are a donor, a foster parent, or simply someone who wants to make a difference in the lives of these animals, your support is invaluable.No matter how big or small your contribution may be, feel free to join them in their journey to give every pet the chance at a happy, fulfilled life. Because at ASR, they believe that every animal matters. And together, we can make a positive impact on the world.
For more information or to Donate: https://www.apollosupportandrescue.org/support/donate/
Here at the Bowden, we believe that supporting these organizations is essential for creating a better world. We love being able to do our part by hosting some of the fundraising events for these groups and others at The Bowden. 
With our expert team of event planners and our beautiful venue space, we are committed to helping non-profits achieve their goals by providing them with the support they need to succeed.  As a non-profit, they receive perks such as discounted room rental and lower per-person pricing minimums, and complimentary Audio Visual.
So if you're looking for a way to help make the world a better place, look no further than The Bowden. With our heart and purposeful drive, hosting charity and fundraising events here is sure to leave a lasting impact on those who need it most. 

Profits of all events held at The Bowden will benefit The Greater Keller Women's Club Foundation, a 501(c)3 non-profit organization. The Bowden in partnership with GKWC is committed to building community by providing educational scholarships to deserving local area high school students, donations to local non-profit organizations helping families in need and in volunteering countless hours of service.  When you host your event at The Bowden, you are helping to support this mission and improve the lives of those in need.
Main Image Photo by Kira auf der Heide on Unsplash