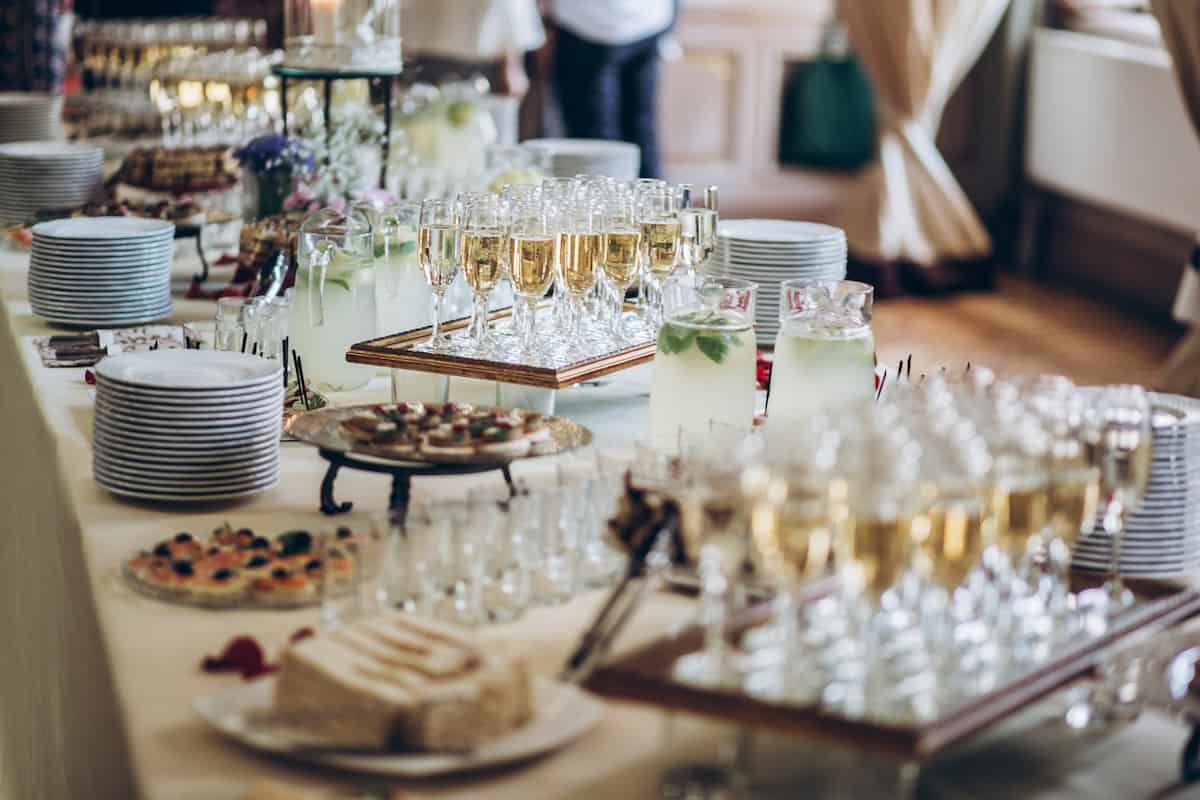 CHOOSING THE RIGHT VENUE TO HOST YOUR NEXT NON-PROFIT FUNDRAISING EVENT
Planning a fundraising event is a monumental task. Every fundraising event planner has the primary goal of making the most significant impact possible within your means. Although virtual and online events can be effective, a local in-person fundraising event where people can gather together consistently provides the greatest impact when hosted at a strategically chosen venue. 
Venue Considerations for Your Next Fundraising Event
1. LOCATION
Centrally Located

One consideration is always the location. Choose a location that is central and is easily accessible for your attendees and vendor partners to participate. Choosing a smaller town that is near major cities, yet off the beaten path–where traffic is lighter, versus a large city with excess traffic and freeways, is always a win. 
Access to the Event
The arrival experience sets the tone!  The last thing you want is for guests or vendors to wander around town, parking lots, or streets aimlessly for your event, so with that in mind, considering the load-in for set-up, parking, or simply the ease of guest attendance can make all the difference in the overall success. 
2. ACCOMMODATIONS
Can the venue accommodate your event's physical and staffing needs?
When you are researching, here are a few questions to ask to decide if a venue aligns with your goals.   
Is the event space large enough to comfortably accommodate your intended guest count while still providing the intimacy to support the messaging you wish to deliver? 
If social distancing is essential, does the venue allow for your guests to attend with that consideration?
Does the venue provide an on-property event and venue coordinator to work through each detail of the event during the planning and execution process?
Does the venue have an on-property executive chef and banquet staff? 
Does the venue provide onsite equipment and set-up needs like audiovisual components, ample wi-fi bandwidth, stage, dance-floor, tables, linens, chairs, etc. which are set-up before your rental period begins?   (This can elevate your experience as well as save time, money, and logistics when handled onsite). 
3. COMMUNITY and PHILANTHROPIC FOCUSED
A venue with a community and philanthropic focus is always a good choice for a fundraiser. What does it mean to be philanthropic? Ultimately a philanthropically-minded business has a generous and benevolent business plan built around giving back to the community in various ways. These venues typically have a committed customer base and can support your cause further by providing special pricing and offerings for non-profit organizations. 
A venue with philanthropic ties can often add another layer of meaning and purpose to your event and ultimately your cause by giving back a portion of the proceeds to other non-profit organizations in need.  
Profits of all events held at The Bowden will benefit The Greater Keller Women's Club Foundation, a 501(c)3 non-profit organization. In partnership with GKWC, the Bowden is committed to building community by providing educational scholarships to deserving local area high school students, donations to local non-profit organizations helping families in need, and volunteering countless hours of service. 
When you host your event at The Bowden, you are helping to support this mission and improve the lives of those in need.
The Bowden is dedicated to supporting all charitable organizations and schools in the community in various ways, including discounted rental pricing for all non-profit organizations and discounted menu pricing for school banquets.