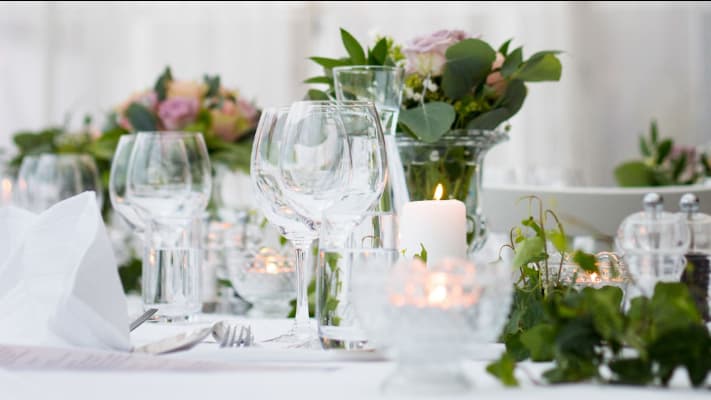 The Right Bat Mitzvah Venue Makes Your Event Come Together Perfectly
Choosing the perfect bat mitzvah venue is one of the most important parts of hosting an event to remember. Not all party venues in Keller Texas are the ideal setting as a bat mitzvah venue. Making the right choice is vital to the success of your event.
There are a few things you can do to ensure that you pick the right bat mitzvah venue for this special event. Following these simple tips can help you to plan a stress-free event that your guests talk about for months to come.
Put Your Guest List Together First
Before you start the search for a bat mitzvah venue, get your guest list together. Knowing how many guests you will need to accommodate will make it easier for you to choose between the venues for parties.
A good rule of thumb is to keep in mind that typically about 75% of the people you invite will come to the party, but you should still plan for everyone on your guest list when you are booking the venue. It is always best to go with large event spaces that could accommodate everyone on your guest list than to get a smaller space that might wind up being too small.
Book Early
The sooner you book the space the better. Once you find the perfect bat mitzvah venue you should book it. Waiting too long can really leave you in a pickle. The best spaces book up quickly.
You should start planning about 6 months out from the date you plan your event. Booking the right venue is one of the first things you should check off your to-do list.
Have You Thought About Entertainment?
Whether you plan on a DJ or a band, this is another thing that you want to book early and get out of the way. Vendors fill their calendars months in advance. If your event is during the height of other "party" seasons, like wedding season (May-July) which also happens to be graduation season, you will be hard-pressed to find entertainment if you wait too long.
Finding the right bat mitzvah venue early on can help you to secure other vendors that you need for your event. Great venues associate with great vendors and make it easy to manage all your event planning.