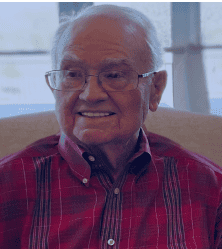 PRESS RELEASE: The Passing of Mr. Bowden
September 15, 2022
Our beloved founder and namesake, Mr. Don Bowden, passed away yesterday at the
age of 90. Our thoughts and prayers are with his family and all who knew him.
It was through he and his wife Linda's humble philanthropic hearts, that they set out
to continue their great work and legacy in creating The Bowden. Their dream to
continue to support education and various non-profit organizations will carry-on for
decades to come. All proceeds of The Bowden Events and Wedding Venue benefit the
community and charities they loved, through The Greater Keller Women's Club
Foundation.
All The Bowden team are thankful for your gift and support. We are proud to carry
out your dream. Rest easy Mr. Bowden, your legacy will live on, and we will make
you proud!