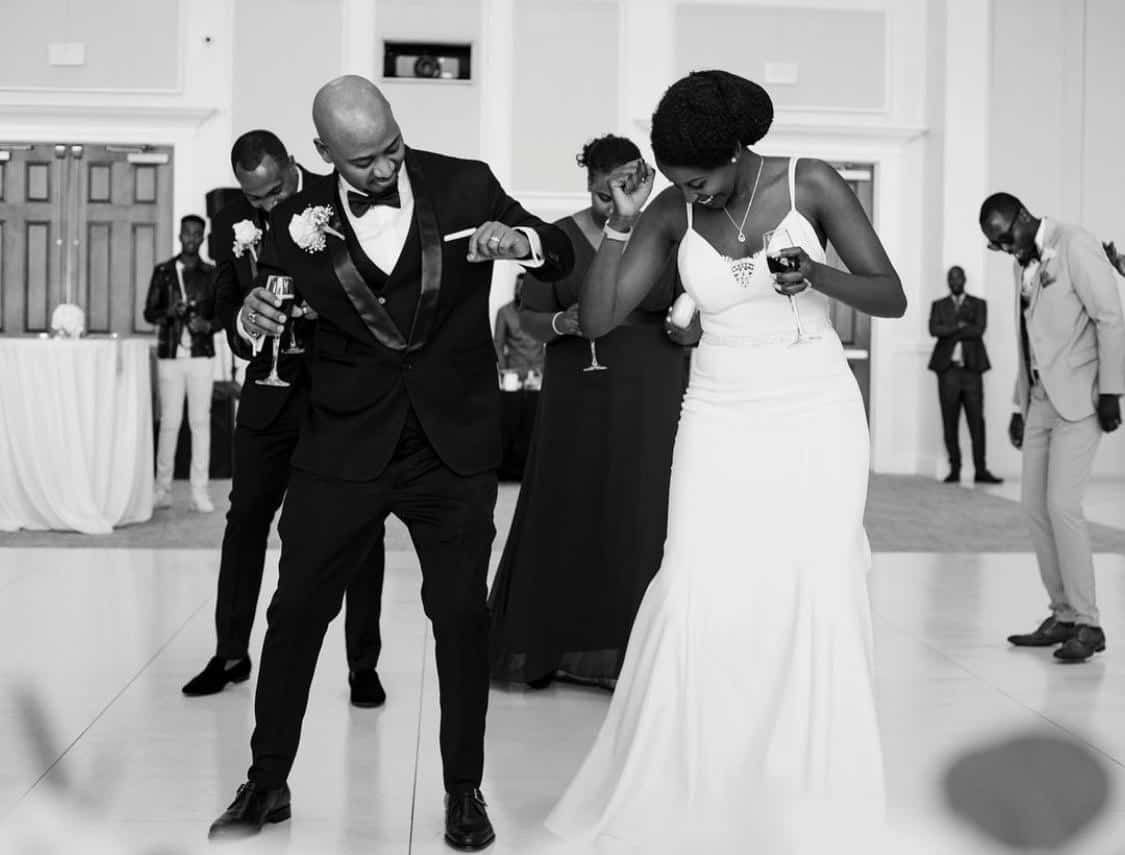 Step Inside an African Wedding in Texas, Plus Tips for Hosting Your Own
Your wedding is one of the most important days of your life. It's also a time that you will lean into traditions and connect with your homeland. We recently had the chance to chat with bride, Fille Ruhara, about her recent wedding at The Bowden. Fille shares her experience, and gives African brides an important piece of advice. 
You can plan a traditional African wedding in Dallas; one where your friends and family will feel right at home. We have some tips and tricks to help!
Planning a Traditional African Wedding in Dallas / Ft. Worth
FROM THE BRIDE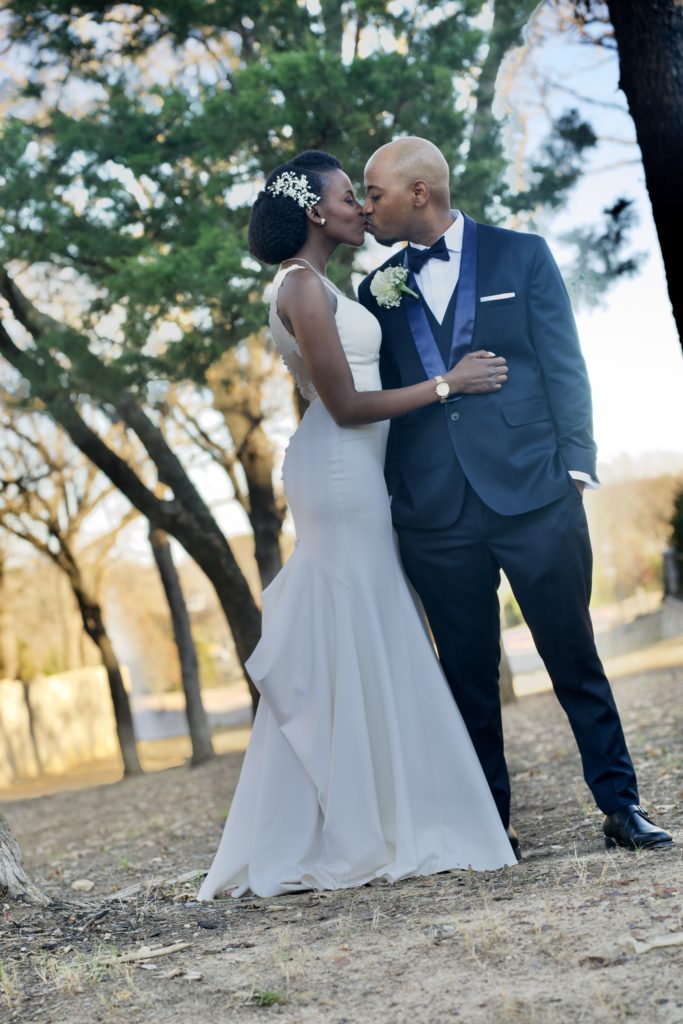 "Hi, my name is Fille Ruhara I am now a wife to my amazing husband Alain Ruhara.
Having our wedding at The Bowden was one of the best times in our lives. As everyone knows, preparing for a wedding is not an easy task, but The Bowden has made it easier for me and my husband.
During the time of our preparation, we were not staying in Fort Worth. I was in Austin and my husband was in Odessa, so everything we did was over the phone. Every time we make a phone call to any of The Bowden staff, they were so pleased to answer all the questions that we had.
Due to COVID-19 things were so hard to get done. I remember calling The Bowden's wedding team and telling them, we are Africans and in our culture, not everyone who comes to your wedding is invited. I wanted the team to be prepared for a larger guest list than we provided, because this is something that you can not control.
That is exactly what happened, more people showed up than we expected! The way The Bowden staff handled it was phenomenal, we could have not to ask to find any better place to have our wedding.
As for the food, African people can be very picky when it comes to American food and that is one of the things I was very worried about since we could not bring our own food. But The Bowden, oh my Lord, the food was to die for, everyone still talks about it.
The church was the best place every girl wish to have. And, the reception hall? Everyone was just sharing posts on social media and was speechless."
I had the most amazing wedding of 2020 and you guys did it!
TIPS FOR BRIDES PLANNING AN AFRICAN WEDDING IN THE DFW AREA:
DON'T PANIC. For my African brides, The Bowden is the only place that will take your stress away. you do not need to deal with all the AUNTS who want to pick specific food for you. The Bowden we will take care of everything you need so you can just come in to walk down the aisle to your man.
How to Plan Your Traditional African Wedding
Here are some tips to lean into tradition and plan an African wedding that will be as meaningful as it is special, just like Fille and Alain's wedding!
PLAN A DATE THAT WORKS FOR TRAVELERS
If it's important to have family travel overseas to attend your special day, plan your wedding in advance so they have time to make the arrangements. You could even book several rooms at a local hotel so the travelers are able to stay close together. 
Also, consider when it may be a good time to leave Africa and plan around that. Although overseas travel is relatively routine, there are often still times/dates that are easier (and less expensive) to travel. It's in good taste to plan around how to benefit your visiting family.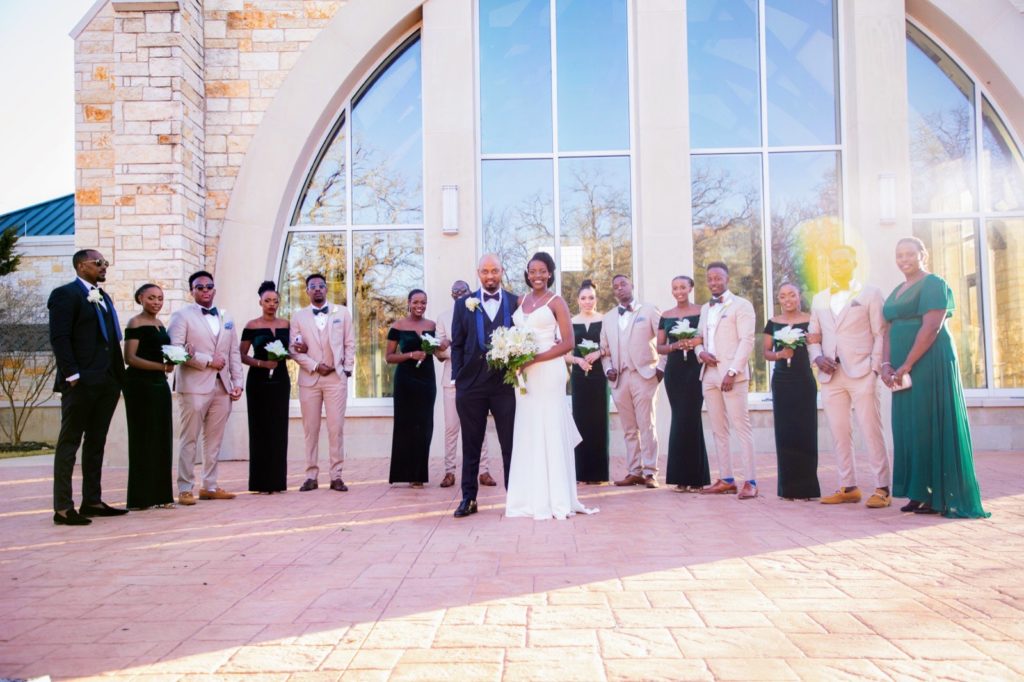 FIND A VENUE THAT CAN CATER TO YOUR TRADITIONAL MENU
Have a traditional recipe or menu you'd like to have served to your guests? Be sure to ask your venue or caterer that can accommodate.  Here at The Bowden, we will work with you to craft the perfect menu. 
If you have special family recipes that you'd like to serve, talk with your caterer or venue well in advance to make sure they can accommodate your wishes. If specialized ingredients are needed that could be hard to find, they may need some assistance to make sure they can have everything ready and perfect for your day. 
RELATED:What You Should Consider When Choosing Spaces for a Wedding and Reception
PICK YOUR OUTFITS AND ORDER THEM IN PLENTY OF TIME
If you are opting for traditional African wedding attire, plan this well in advance. It can take months to make and it can take time to find a seamstress that is skilled to create the outfits you need. 
Ask questions like 
Will the fabric need to be imported and if so, how long will that take?

Have they made traditional African wedding attire before?

Is there ample time to make everything and have it fitted before the wedding? 
It's important to communicate any timelines with your seamstress so there are no surprises. 
CHOOSE A VENUE WITH AMPLE SPACE FOR TRADITIONS OF SYMBOLISM
African weddings share many symbolic customs from food to dances to rituals deeply steeped in the heritage. Make sure you reserve a space that is ample and that can accommodate your wishes for your perfect day. 
TRADITIONAL RITUALS
There are some wedding traditions that are specific to your African culture. Decide which ones you would like to include in your special day. If you have non-ethnic attendees, it can be helpful to talk a bit about each of them with the guests so they understand the symbolism of each. 
Tasing of the Four Elements

– Cayenne for spicy, Lemon for sour, Vinegar for bitter, and honey for sweet

Tie the Knot

– Start your marriage with your wrists tied together as a symbol of unity and commitment

Jump the Broom

– Sweep away evil spirits with this age-old tradition of jumping the broom 

Kola Nuts

– Kola nuts are a symbol of health and fertility. Enjoy one with your spouse to show that you will be with them during sickness and health, and in anticipation of fertility
At The Bowden, we strive to help plan a perfect authentic wedding for all ethnicities and cultures. We work closely with our families to make sure every last detail is taken care of so that the wedding party can relax and enjoy their special day. We would be honored to help you plan your authentic African wedding. 
Special thanks to Fille and Alain Ruhara for sharing their story and images.

Profits of all events held at The Bowden will benefit The Greater Keller Women's Club Foundation, a 501(c)3 non-profit organization. The Bowden in partnership with GKWC is committed to building community by providing educational scholarships to deserving local area high school students, donations to local non-profit organizations helping families in need and in volunteering countless hours of service.  When you host your event at The Bowden, you are helping to support this mission and improve the lives of those in need.