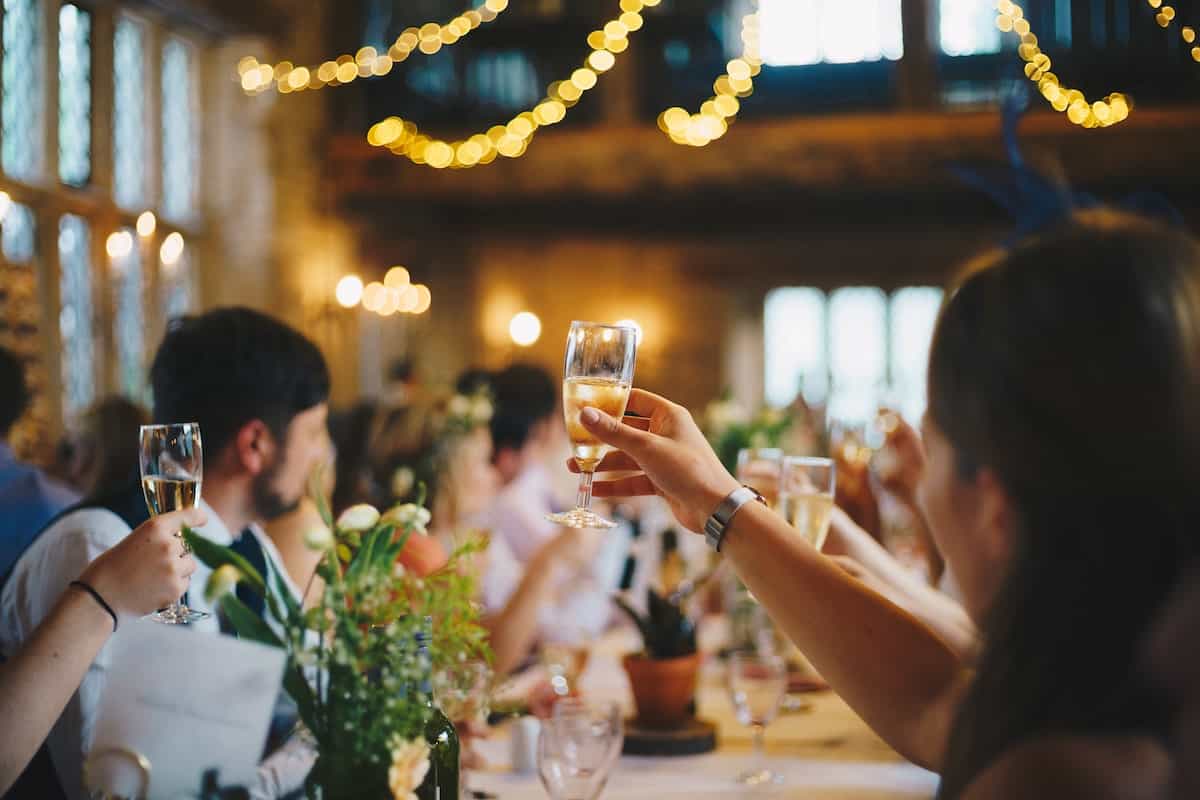 7 Super-Easy Tips for Planning Your Last-Minute Private Event
No matter what the occasion is, planning a special event is a great way to celebrate with family and friends. While it's ideal to have a little time to pull together an unforgettable affair, some private events require a bit more spontaneity.
If you're suddenly tasked with planning a last-minute social event, memorial, or gathering for a special occasion, don't panic! With a little organization and these seven tips, you'll be able to put together an amazing event in no time.
Planning a Special Event? Here are Some Tips to Get You Started!
Here are a few suggestions for hosting an amazing last-minute private event.
1. Plan Around the Purpose of the Event
The first step in planning any event is determining its purpose and planning accordingly. Is it a birthday celebration or retirement party? Maybe it's a memorial or a last-minute wedding?
The event's purpose will help guide the venue, budget, and guestlist.
2. Create a Checklist
While in a rush, it can be easy to forget certain important things that you will only remember when a guest asks about them during the event. Therefore, come up with a checklist, and follow it to make sure you tick off all the important tasks.
Here are some items to include on the list:
Venue, décor, time, and theme

Food and drinks menu

Guests invitations

Budget

Date

Entertainment after or during the party
Here is a great checklist to help when planning a special event.
3. Find the Right Venue
The venue is one of the most important aspects of any event. After all, it sets the tone for the entire gathering. When you're looking for a last-minute venue, it's important to be flexible. You may not be able to get your first choice, but that doesn't mean you won't be able to find a location that's just as perfect. Find a venue that can work with any type of event and already has a package for you, so there are fewer decisions. Bonus if it is a venue with many items already included! The fewer vendors you have to coordinate between, the easier the planning will be.
When looking for an event venue in the Dallas-Ft. Worth Metroplex, The Bowden Events and Wedding Venue would love your consideration! Learn more here.
4. Don't Do It Alone
Although you can manage single-handedly to plan everything, finding help and delegating certain roles helps smooth the process.
Your friends and family often want to help but don't know how. Assign specific tasks to them so they can take some of the load off of you.
5. Create a Budget
Creating a budget is still important no matter how last-minute your event may be. This will help you track costs and ensure you don't overspend. When you're putting together a budget, consider the venue's cost, food and drinks, decorations, and any entertainment you may want to include.
6. Send Out Invitations
Once you have all the logistics sorted out, it's time to send out invitations. If you're short on time, electronic invitations are a great option. You can also use social media to spread the word about your event. Just be sure to include all the important details, such as the date, time, and location.
7. Expect the Unexpected
No matter how well you plan, there's always a chance that something will go wrong. That's why it's important to have a backup plan in place. Whether it's having extra food and drinks on hand or knowing where you can get last-minute supplies, a little preparation will go a long way in ensuring your event is a success.
Oftentimes the event venue can help with last-minute emergencies, so it's always good to ask ahead of time what their policies are.
Types of Private Events We Love Hosting at The Bowden
We love hosting events of any size here at The Bowden and have had the privilege to be a part of many special occasions. Honestly, whether it's a long-awaited planned event, such as a wedding, or a last-minute gathering, such as a memorial, we're here to guide you through every step of the way.
Here are a few types of events we regularly host:
Weddings: We love being a part of someone's big day. We have an on-site day-of-wedding planner who will ensure your special day is everything you dreamed of.
Birthdays: Whether you're turning 1 or 100, we want to help you celebrate. We have a variety of packages and customizable options to make your birthday party one to remember.
Bar and Bat-Mitzvahs: We understand the importance of this coming-of-age celebration and will work with you to ensure every detail is perfect.
Corporate Events: We have you covered from team building to holiday parties! We can accommodate up to 550 people.
Memorials: We understand that this is a difficult time for you and your loved ones. We aim to ensure the event is planned perfectly and runs smoothly so that you can focus on honoring your loved one's life. We have packages available to help make the decisions here less cumbersome during this time in your life.
Anniversary Parties: We love helping couples celebrate their love! We have a package that will make your anniversary party special.
Bridal Showers: We know that this is a special time for the bride-to-be and her loved ones. We offer various packages to ensure your bridal shower is perfect.
Retirement Parties: Congrats! We have a few different packages that can be customized to make your retirement the perfect celebration for your next life chapter. 
Charity Events: We regularly host charity events and are happy to help you plan yours. In fact, Profits of all events held at The Bowden will benefit The Greater Keller Women's Club Foundation, a 501(c)3 non-profit organization. We have several different spaces that can be used for your fundraiser. 
Galas: We love hosting galas! The type of Gala you can host at The Bowden is endless, from Casino Night to Dancing with the Stars. Our impressive space (we can hold more than 450 guests) makes it easy to host the event of your dreams …. our grand Ballroom with floor-to-ceiling windows makes it easy!
Learn more about planning a special event at The Bowden >> Social & Wedding, Corporate & Education, Charity & Gala
The Bottom Line
Planning a special event requires some level of flexibility and quick thinking. But with the right information and venue partner, you can easily turn it into a success.
Ready to Plan Your Last-Minute Private Event? Reach out to see how we can help your group have an event to remember.