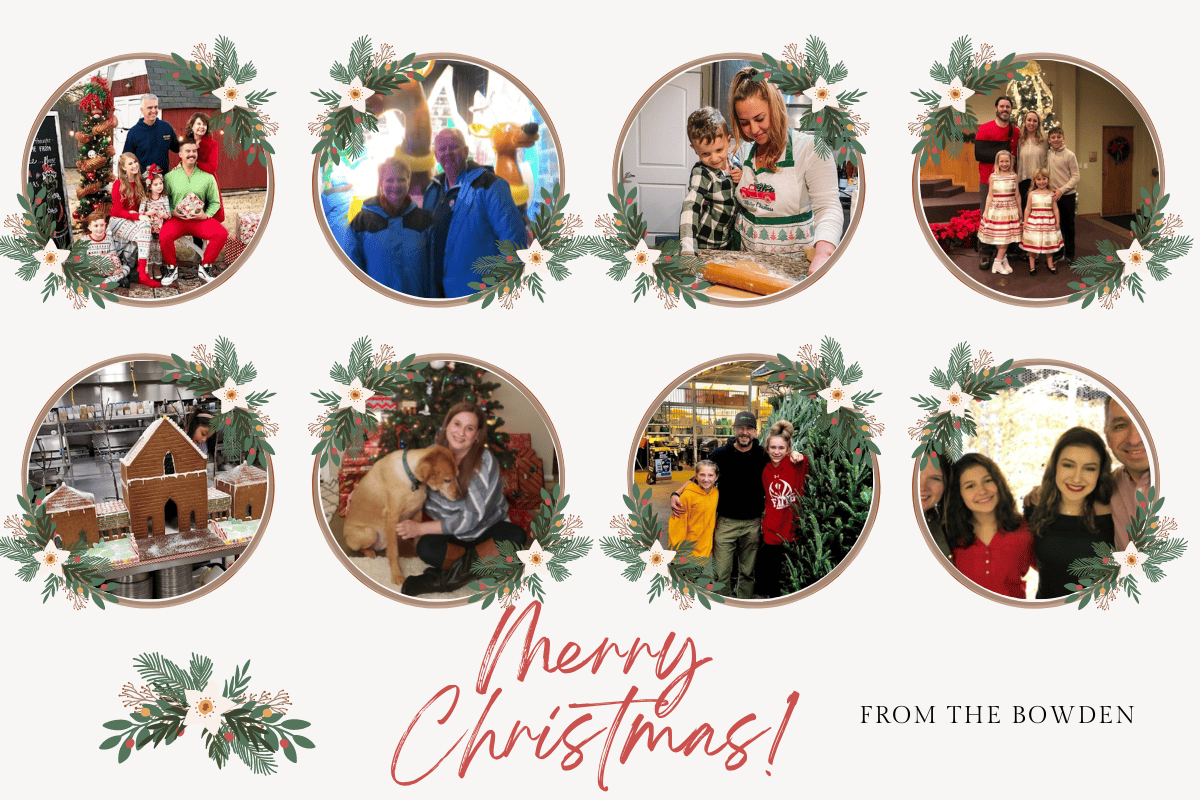 Celebrating Christmas The Bowden Style: We're Sharing Our Favorite Holiday Traditions
Christmas is a time for celebrations and traditions that are set up to create memories and strengthen your bond. This holds true with everyone on the team at The Bowden. 
Although we aren't able to invite each of you to sit at our Christmas table with us, we would like to invite you to get to know us a little better, by sharing our personal holiday traditions. We hope this gives you a window into our family to yours. 
Christmas Traditions with The Bowden Team 
A major part of bringing joy to the season is sharing with others. Here are a few of the traditions our staff holds close each year. 
Natasha Cortes – Sales and Catering Marketing Coordinator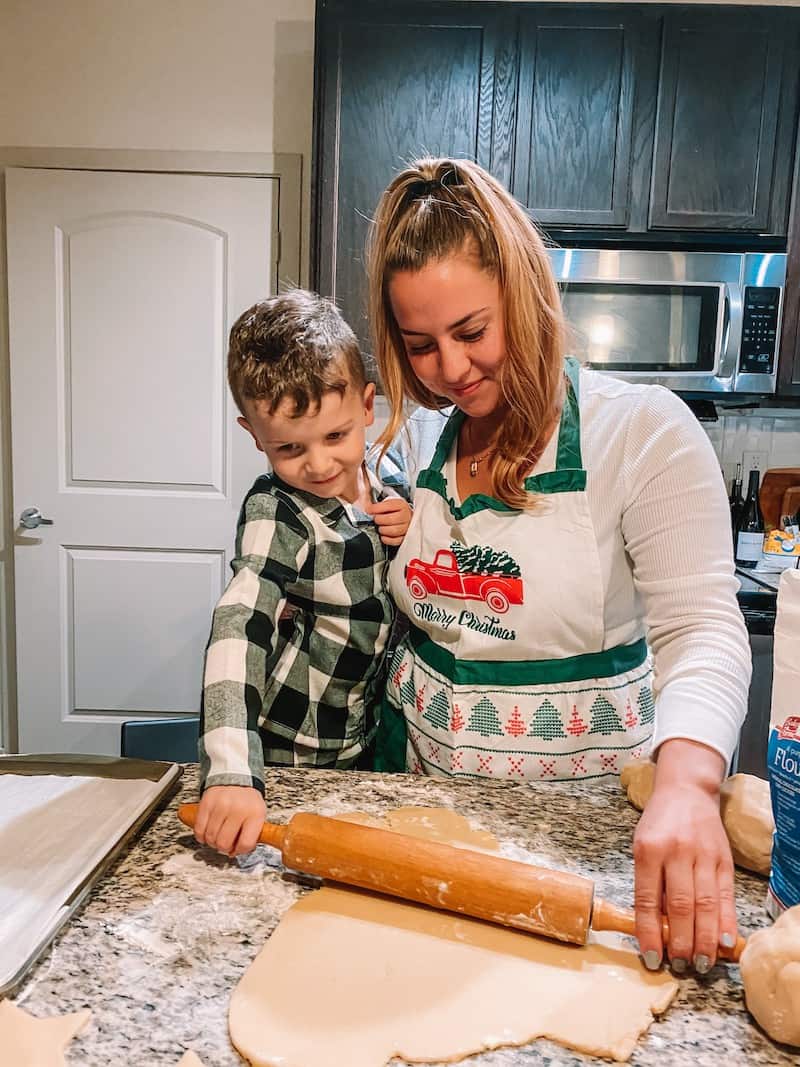 Uninterrupted time together is a key component of Natasha's holiday plans. She especially looks forward to playing Christmas Eve games and cookie decorating with her nieces and nephew. Games are a fun tradition because a little friendly competition is a great way to strengthen bonds with each other. Allowing everyone the freedom to decorate their cookies using their own artistic abilities is a super fun way to learn each other's styles. These also make great gifts for neighbors, friends, and the people who have served us this year like the postman and librarian. 
Chef Erwin Turalba – Executive Chef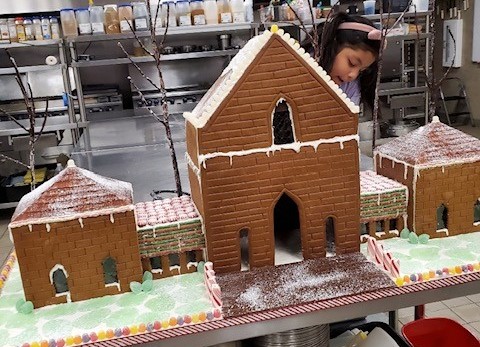 Putting his culinary skills to work in the holiday kitchen, Chef Erwin enjoys building gingerbread houses and decorating them with his family.
They may not be architectural marvels but they are pretty amazing! 
Roger Hutton – CEO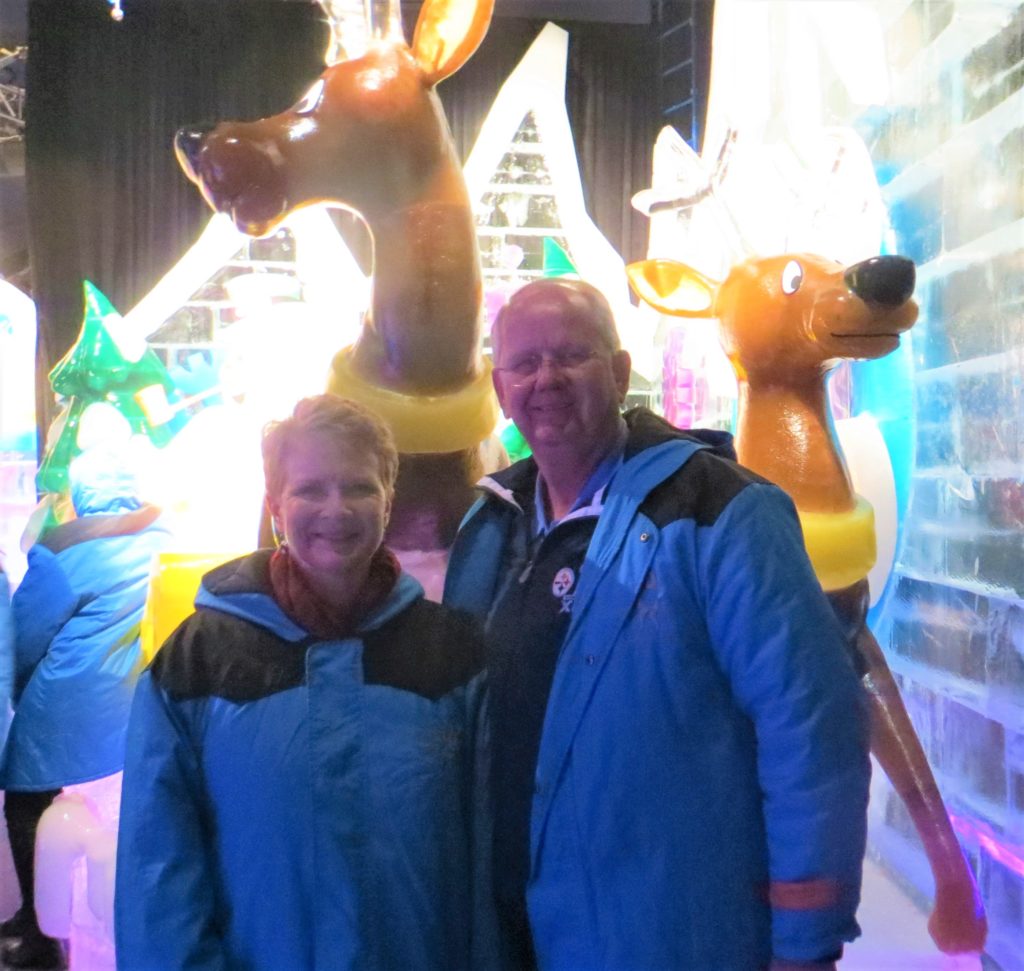 For a night out, Roger has made it a tradition to attend Gaylord's ICE. Although the ICE show hasn't been available the past couple of years, you can still visit Gaylord Texas to boost your Christmas spirit. Decorating gingerbread houses with his family is another favorite pastime. 
Shelly Kitchens – Sales Manager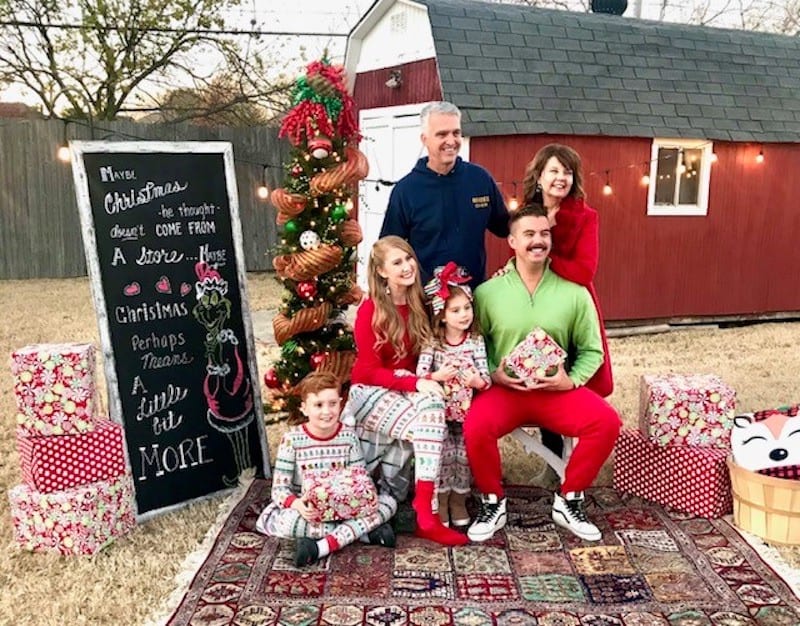 Tradition runs deep in Shelly's family. "Our family opens Christmas gifts from each other on Christmas Eve and then we have a sit-down, fancy, home-cooked steak dinner afterward."
Talk about a tasty tradition!  
David Underwood – Director of Operations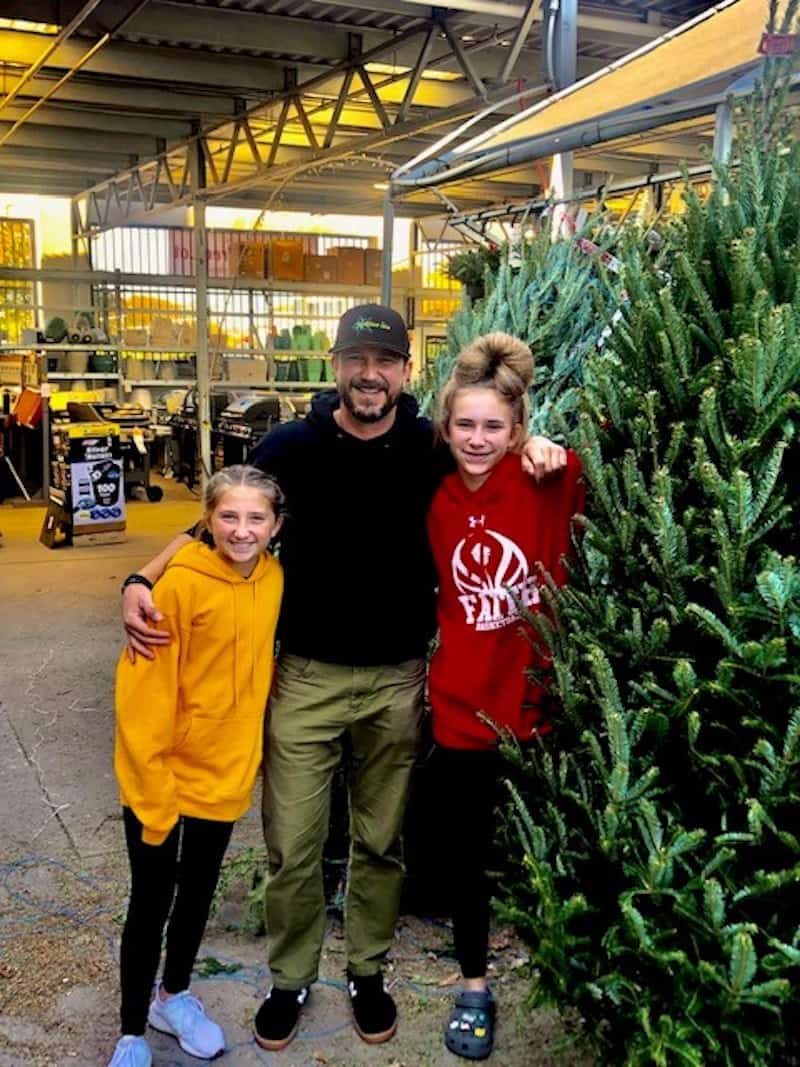 According to David, the best part of Christmas is taking his littles out to pick out a real tree. The sights, the smells, the hot cocoa – the entire experience makes for a fun-filled day making memories galore. 
Kelly Williams – Director of Sales and Marketing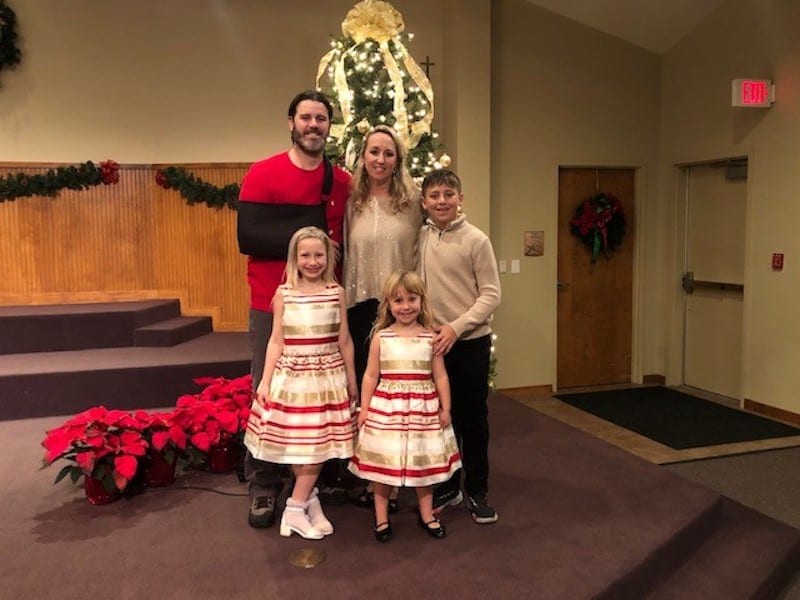 Kelly's crew does the majority of their celebrating on Christmas Eve. The evening starts by attending their Christmas eve service. By the time they arrive home, the PJ Elves have delivered all-new Christmas PJs. They top off the night by ordering in Chinese food, reading T'was The Night Before Christmas, and watching Christmas movies until bedtime.
Heather Vandame – Event Sales and Catering Manager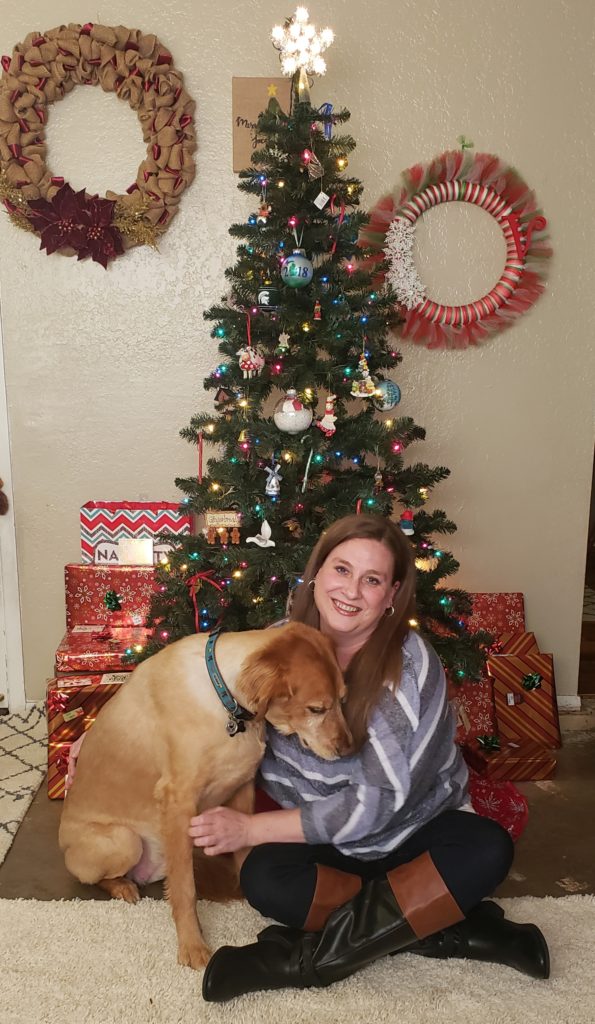 Just being home is Heather's favorite part of the season. From decorating the house to just curling up on the couch and watching Christmas movies, home is best. 
Kathleen Lopez – Office Manager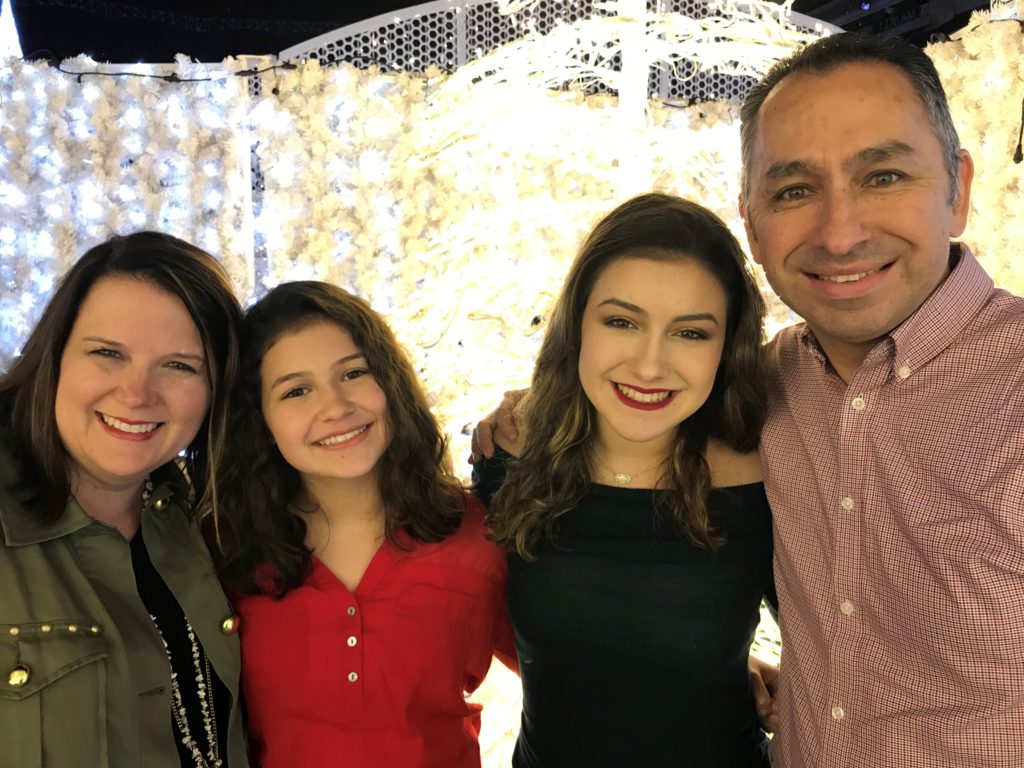 The party starts on Christmas Eve at Kathleen's house, too, when they open their Christmas pajamas and enjoy a family game. 
Clearly, for everyone, Christmas is a time of tradition, celebration, and family togetherness. We would love to hear from you on what your favorite Christmas traditions are at your house? 
During this season of giving and gratitude, The Bowden staff would like to wish you and yours a Merry Christmas and a prosperous New Year.