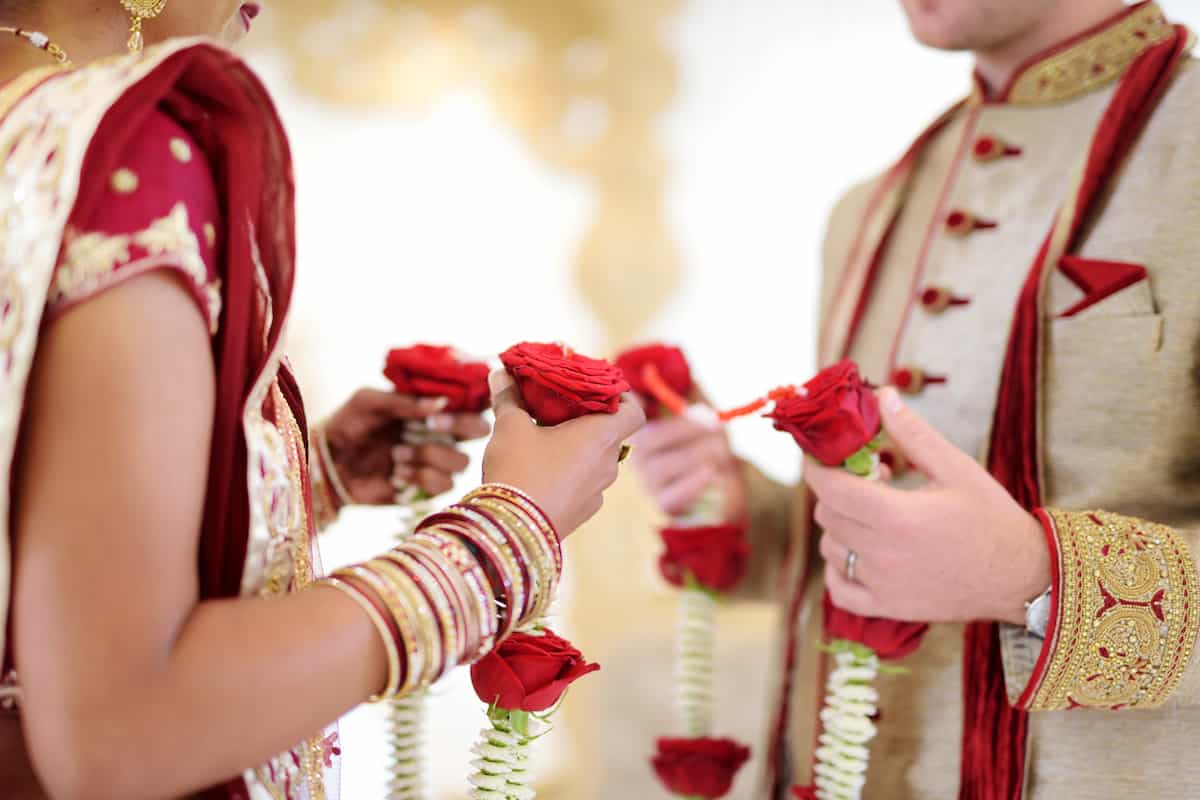 3 STEPS FOR Planning an Authentic Indian Wedding
Planning any truly ethnic wedding with authenticity requires working with professionals who understand the rituals and traditions of the culture they are representing. Planning an Indian wedding is no exception. From multi-day celebrations to attire and food, the details should be well thought out and planned well in advance. 
Two of the best steps you can take toward planning an authentic Indian wedding are to choose your venue and wedding planner carefully. Working with a planner and venue experienced and knowledgeable of the different and particular traditions and customs will give you peace of mind and help the process along for a truly perfect day. 
Whether you are planning a wedding for yourself or a loved one or just will be attending an Indian wedding, here are some ways you can prepare. 
WHAT TO KNOW ABOUT PLANNING YOUR Indian WEDDING IN DALLAS / Ft. Worth
FOOD IS A LANGUAGE OF ITS OWN
Find a venue that can prepare a delicious array of Indian food. Even better if they understand the various spices and specialty menu items specific to the diverse regions. Set up a private tasting where the chef can prepare a sampling of the menu items, try out different spice levels, and prepare to please your palate. A skilled chef and venue will work with you to create your ideal menu. 
If you have guests in attendance unfamiliar with traditional Indian cuisine, you could include place cards with details on the foods, including the origin, significance, and main ingredients. 
CHOOSE YOUR VENDORS WISELY
There is a saying that goes, "You don't know what you don't know." This is undoubtedly true with vendors who are helping you plan and execute the day of your dreams. Vendors who understand your unique traditions will be less likely to make mistakes or overlook your event's critical components. 
PREPARE AND INFORM YOUR GUESTS
Indian weddings are much more than a simple wedding and reception. Traditionally, they are three days long or longer, starting at home and moving to the venue on the final day for the ceremony and reception.
Include information in the invitations such as what day the guests should plan to attend or if they should plan to come each day. Be sure to tell them about your customs, rituals, what they should wear, and if they should bring or mail gifts. 
Here are some highlights you can include with your invitations to help the guests prepare for the big day. 
Attire: Women typically adorn bold and vibrant colors paired with statement jewelry that is always in style. It's a good idea to bring multiple outfits to change into between activities, especially between the ceremony and reception. A traditional sari or lengha is customary, but if you don't own traditional garb, a shawl can serve the purpose of conventional garments. Men are perfectly outfitted in a suit and tie or kurta. 
Rituals and customs at the wedding: People accustomed to western weddings may find the traditional Baraat, the groom's procession, enchanting. A small explanation on the invitations describing the groom's arrival, traditionally on horseback or modern day luxury vehicle, and the preliminary dance builds anticipation. 
The Kanyadaan is another way to honor tradition. An explanation of the Agni (honor circle) will help guests prepare for what is expected of them. 
Finally, describing the Saptapadi (seven steps) will help guests understand the beauty of the ritual.
Although they are very different from their American counterparts, traditional Indian weddings planned and executed well can make the bridal party and guests feel like they are back in their home country. An experienced wedding planner paired with a venue can accommodate the customs and traditions that make an Indian wedding authentic will ensure that your day fulfills all of your hopes and dreams. Reach out to learn more!
---
At The Bowden, our heart and purpose is to invest back into our community. By booking with us, you are not only guaranteed a large space to host your meeting safely, but you are also investing back into our community and helping those in need. Profits of all events held at The Bowden will benefit The Greater Keller Women's Club Foundation, a 501(c)3 non-profit organization. In partnership with GKWC, The Bowden is committed to building community by providing educational scholarships to deserving local area high school students. Donation to local non-profit organizations helping families in need and in volunteering countless hours of service. When you host your event at The Bowden, you are helping to support this mission and improve the lives of those in need.