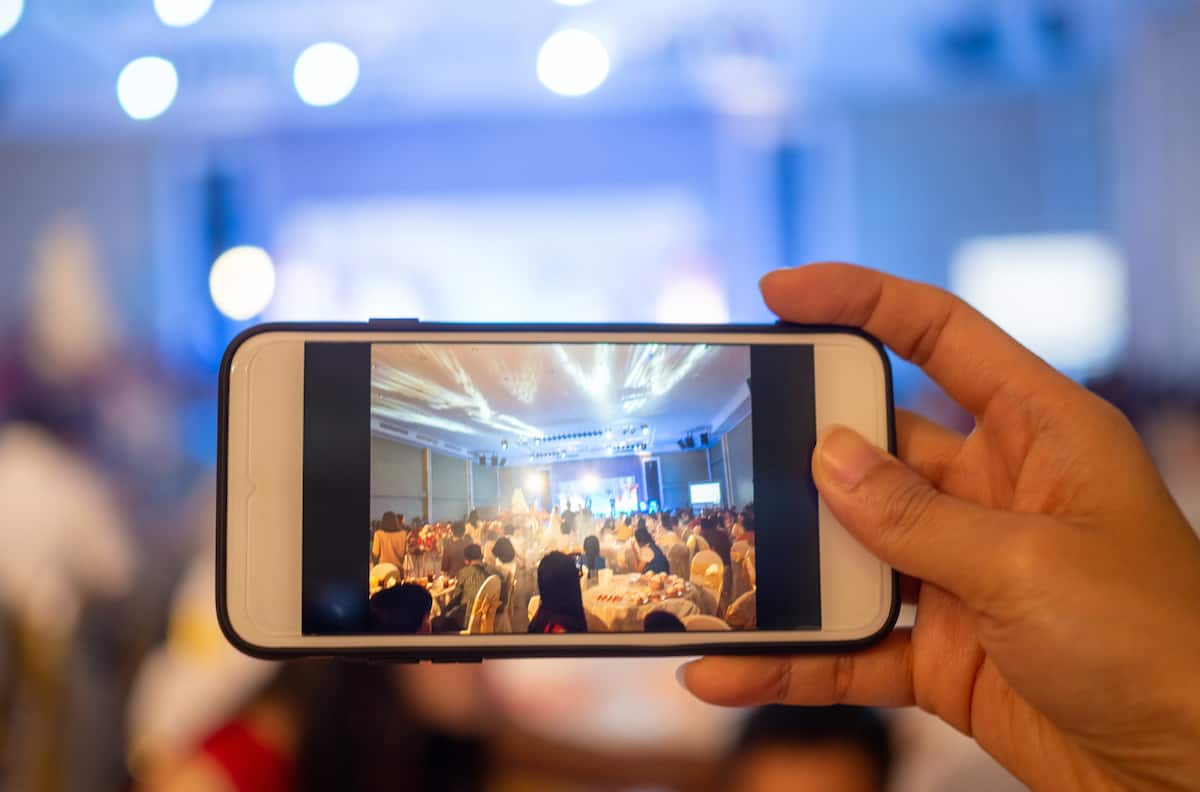 Five Special Ways You Can Include Virtual Guests In Your Wedding
In-person attendance at your wedding is the best way for family and friends to celebrate your special day but sometimes attending in-person is not possible. From physical limitations (for instance an elderly grandmother) to location (a favored aunt that lives overseas or close friend who is unable to travel), there are many valid reasons that those closest to you may not be able to physically share your day.
For this reason, many couples are now streaming their wedding online so special loved ones are still able to participate. Although this is an excellent option and is so much better than leaving them out completely, virtual guests often feel disconnected.
How to Include Virtual Wedding Guests
Here are some thoughtful ways that you can help these video-viewing guests feel as though they are an important part of your special day.
1. SOCIAL MEDIA GROUP
Start the party on social media and build excitement. Facebook groups are great for this because they are so interactive, they are easy to navigate, and most everyone has a Facebook account so the learning curve is low.
You can host games beforehand, helping guests to get to know one another. Also, you can schedule posts in advance. You could schedule a couple of posts in advance that are written to your virtual guests, letting them know that they are important.
If time (and stress level) allow, go live in your group before the event just to let your guests know that you are so glad they are there. This will help them feel included and loved.
2. SET A PLACE FOR THEM
A beautiful way to honor a favored relative or friend who is unable to be there in person is to set a place of honor for them. By doing this, you also are able to share with your guests the significance of the loved one not in attendance.
At the ceremony, you can save a seat by putting a framed photo on a designated chair or placing flowers and a card with their name on the seat. Leaving the seat empty for them is a very significant way to honor them.
3. INCLUDE THEM IN THE PROGRAM
If you have a program for your day, a thoughtful section for your honored guest is a tangible way you can include them. Your guests will love reading the story of your relationship, too.
4. SET UP AN AREA GUESTS CAN CONNECT WITH THEM
If you are using a program like Zoom to connect virtual guests, you can set up an area at the reception where physical guests can connect with their online counterparts. Out of town family and elderly guests will love this opportunity to connect with loved ones they may not have seen for years.
5. SEND THEM FAVORS IN ADVANCE
A fun way to include virtual guests is to send them items that match the wedding. If you are serving a special drink, email them the recipe in advance. Then include them in a toast, acknowledging that they are with you, albeit virtually. You can also send along party favors like birdseed packets so they can stand outside and throw out seed when you leave.
For local guests, you can do even more to personalize the day.
When ordering your cake, have some extra cupcakes made to match and have them delivered the day of the wedding.
Send a plate of food home to them through an attendee guest
Stop by for a visit on your way to the honeymoon, even if it's just a drive-by and quick "hello".
These are just a few of the ways that you can honor guests who are unable to share your special day with you in person. By using technology and adding a personal touch, virtual guests will feel cherished and honored.
At the Bowden, we have built-in, state-of-the-art technology specifically for this purpose. We can help you get set up so the day runs along flawlessly for all of your beloved guests.  Discover The Bowden >>